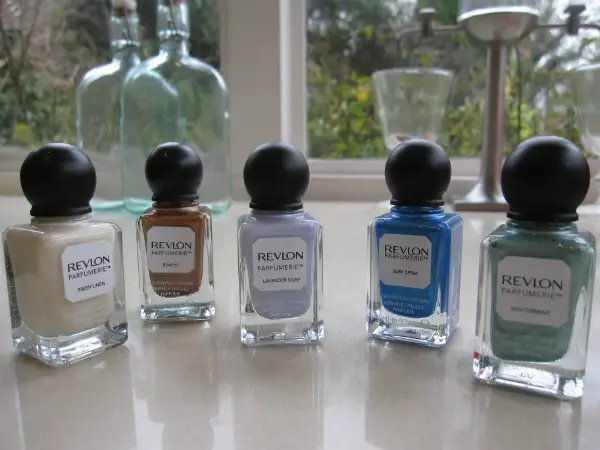 I have been so looking forward to taking a proper look at the Revlon Parfumerie Scented Nail Enamel range. It launched in the US a few months ago and I managed to get a couple of bottles brought back by friends but this is the first time I've seen them all up close together. As collections go, Revlon Parfumerie is rather stunning. There are 20 shades split into three fragrance groups; Fruit & Floral, Fresh (above) and Sweet & Spice. They're self explanatory but it's an interesting concept to choose your polish not only for its colour but also for its scent.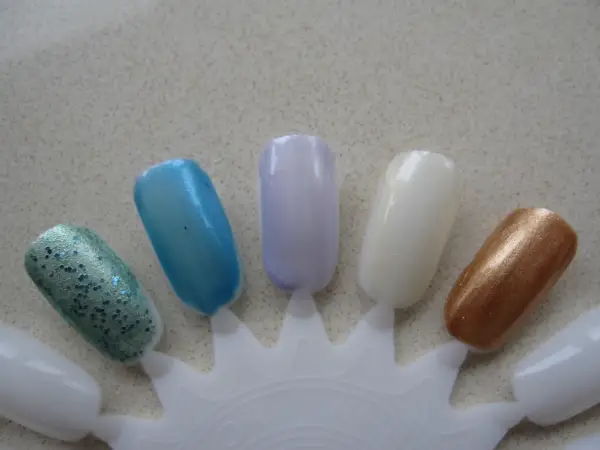 I've swatched everything at two coats – there are one or two that needed three I think, so starting from the left hand side in the Fresh range: Wintermint, Surf Spray, Lavender Soap, Fresh Linen and Beachy. You really need to let the polish dry before any scent comes through, and wait a good while for the 'varnish' scent to disappear, but once it has, the fragrances really do come through. However, with the Fresh range it's more a nuance than a full-on blast.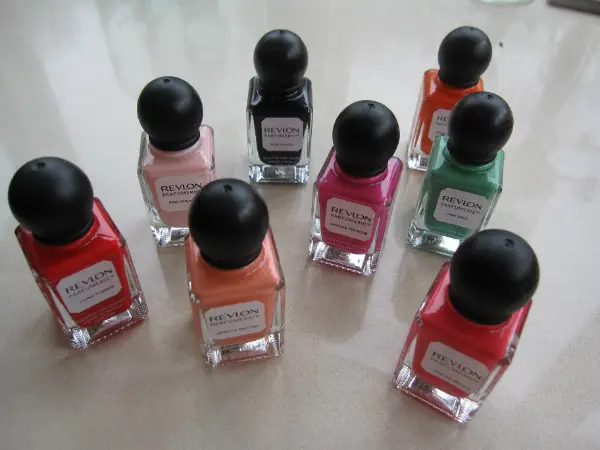 This is my favourite part of the Revlon Parfumerie Scented Nail Enamel collection, the Fruit & Florals. The fragrances are much stronger in this section than the others, and they're definitely more fruity than floral.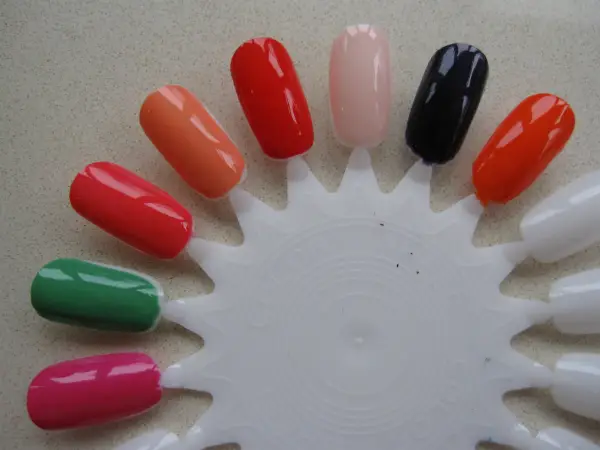 Going from right to left: African Tea Rose, Lime Basil, Ginger Melon, Apricot Nectar, China Flower, Pink Pineapple, Wild Violets and Orange Blossom. Favourite scent from this line up is Lime Basil – it's very limey! Orange Blossom is also very orangey so if you love your citrus scents, head straight there.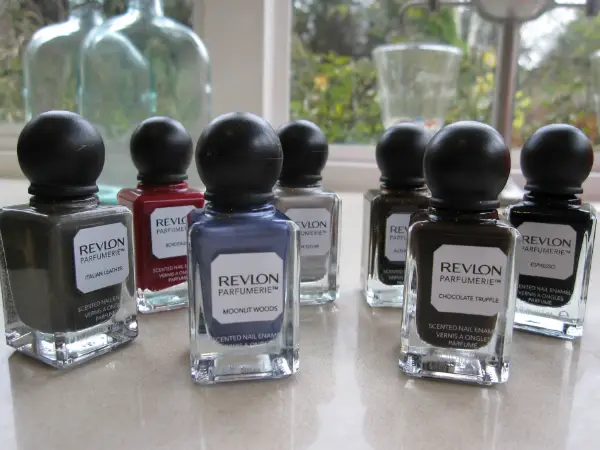 Sweet & Spice houses all the darker, moodier shades in the line-up, and also the deeper, richer scents.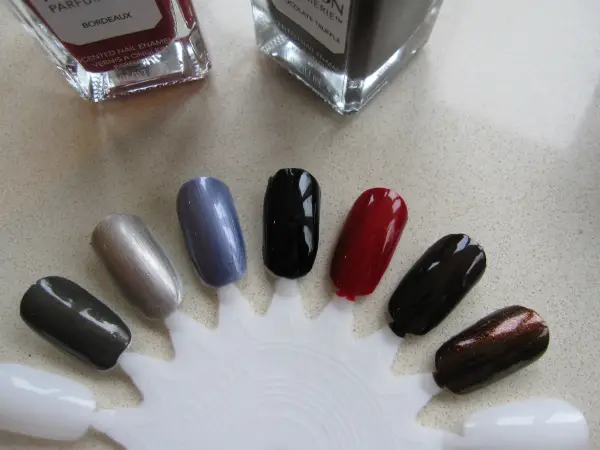 Going from right to left: Italian Leather, Spun Sugar, Moonlit Woods, Espresso, Bordeaux, Chocolate Truffle and Autumn Spice. My favourite from this selection is Italian Leather; Espresso is very sweet when I was expecting it to be all coffee notes, and Autumn Spice smells like a cinnamon cocktail!
I am all over the Revlon Parfumerie Scented Nail Enamel Collection – it's very different, the polishes are beautiful quality and very glossy and however you feel about secretly sniffing your fingers for a little puff of perfume, you will definitely be tempted to do it!
The enamels launch in March at Boots for £6.49 each.
Transparency Disclosure
All products are sent to me as samples from brands and agencies unless otherwise stated. Affiliate links may be used. Posts are not affiliate driven.