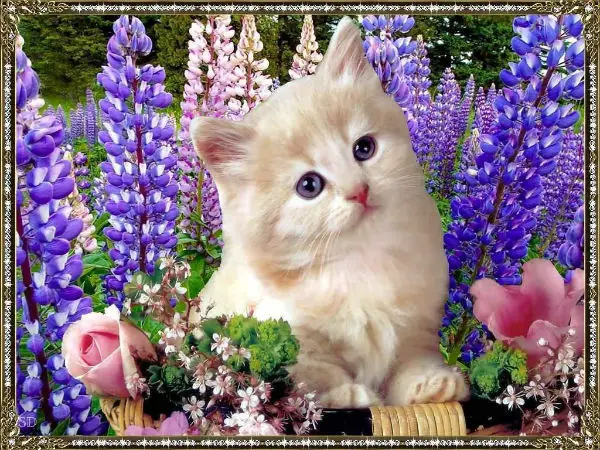 Yep, the kitty is an extra and nothing to do with the post! But the flowers are. It cannot be just me that's head scratching a bit about the use of plant stem cells in skin care. Even with my very limited knowledge of science, I know that plant stem cells and human cells just don't work together – yet.
You have to bear in mind that stem cells are a 'thing' – we hear about them all the time on the news and various programmes and we've absorbed the fact that they're important medically. Ergo, if stem cells are a good thing for the human body in curing disease and so forth, then plant stem cells might well have some sort of positive of beneficial effect on humans too. They really don't. There isn't even any substantial evidence that any stem cell, human, animal or plant, can really change anything about the skin. It's clever marketing. There must be some pretty uncomfortable beauty scientists wondering when the heck this claim might be going to lead back to them and how on earth they are going to prove that plant stem cells have really made any difference to human skin. For a start, I'm pretty sure that stem cells can't actually enter the skin without some kind of nano-delivery.. and I don't know if anyone is claiming that combination. Even if they did, what then? What could they possibly do other than deliver an antioxidant boost (they are high in antioxidents)?
So, don't be put off by the stem cell flag up in your favourite cream but neither be swayed by it. Plant stem cells certainly won't do your skin any harm.. they just won't do anything tangible at all. It will be all the other ingredients, such as hyaluronic acid that are helping the look of your skin.
Transparency Disclosure
All products are sent to me as samples from brands and agencies unless otherwise stated. Affiliate links may be used. Posts are not affiliate driven.