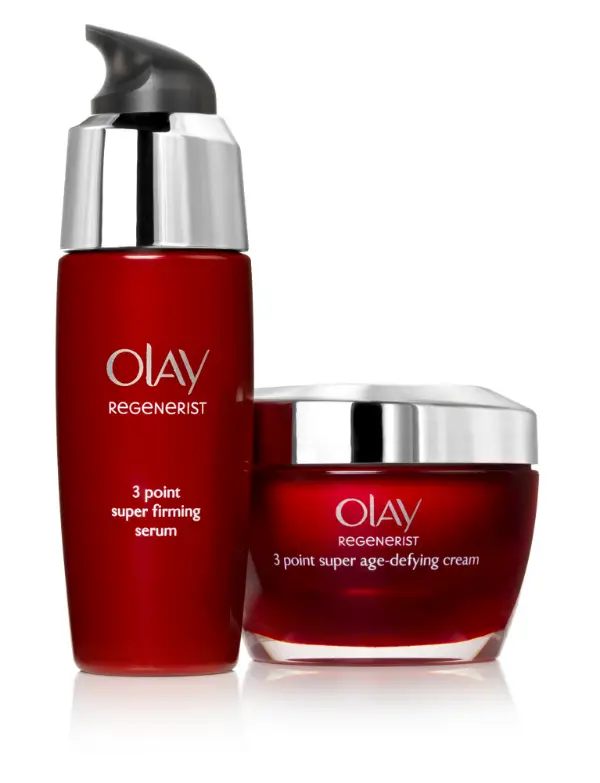 Olay have asked me to commit to a month of using only the new, reformulated Olay products. Initially, I was rather reluctant because it's effectively wiping out any skin care reviews for the next for weeks – a big ask for a beauty blogger. But, rather than it being the science that convinced me, it was Juliet, the Olay PR, who's been using the reformulated products for several weeks – her skin! She's someone I see regularly so I could see for myself a dramatic change in terms of texture and firmness. So, I'm on it – I definitely want skin like that! So I'm exclusively using Olay other than for cleansing, where I'll just use a mix of my usual preferences. The products I am using are: OLAY Regenerist 3 Point Super Age-Defying Cream, OLAY Regenerist 3 Point Super Firming Serum and OLAY Regenerist Regenerating UV Cream SPF15.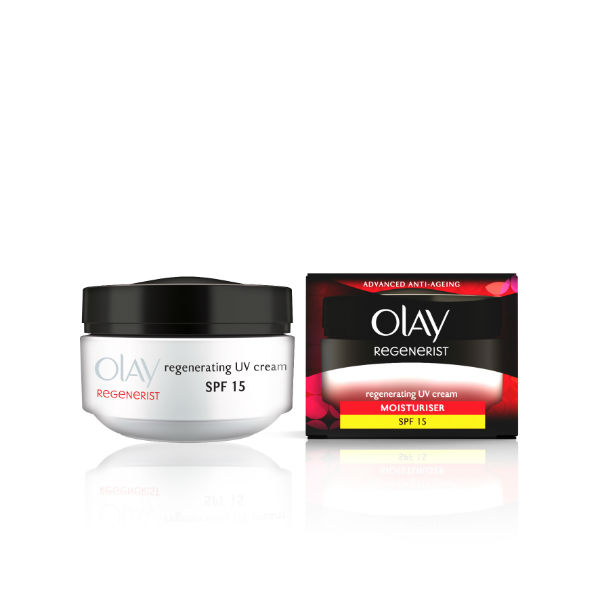 I have to explain the science in my own rather clunky way – regular readers of BBB will know it's not my forte. Here goes: The reformulation of Olay Regenerist is based on skin energy. Goodness knows, I could do with some more energy generally, but energy in the skin? Not sure about that. The study of skin energy has a name – Cellular Bioenergetics. Cut down to its basic level, Cellular Bioenergetics is the process by which cells produce and consume energy. It's widely studied in the medical world which has moved the science on tenfold so that now, scientists are able to see skin energy in living skin and measure cellular energy in real time; something that was impossible not so many years ago. Naturally, if you're twenty, your skin is brimming with energy and if you're sixty, it's not – that's just life! What Olay are claiming is that Regenerist can put some of the energy back into those of us not blessed with the first flush of youth, So, over the next four weeks, I'm going to be documenting any changes in my skin – my expectations are increased because I've seen Juliet's skin, but as we know, not everything works well for everyone.
As ever, I'll be reporting back completely honestly (you'll note this is a sponsored activity but it doesn't stop a no-holds barred review) and next time, I'll be discussing the Seahorse Extracellular Flux Analyzer but I'm just nipping out for a white coat and a degree in Bioenergetics in the meantime. What I can say in the meantime (I'm on day 3) is that the textures are beautiful – light, smooth and a little bit cooling.
*P&G/Olay Sponsored Post
Transparency Disclosure
All products are sent to me as samples from brands and agencies unless otherwise stated. Affiliate links may be used. Posts are not affiliate driven.