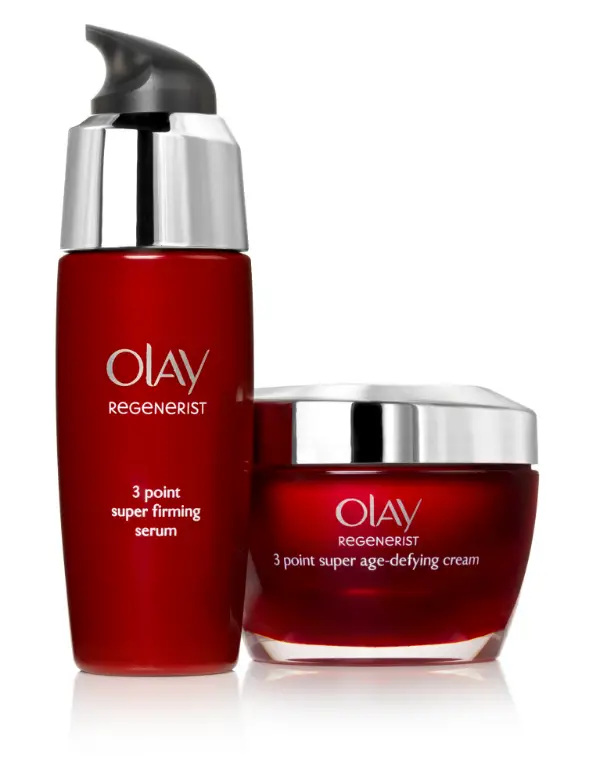 If you remember from my last Olay Regenerist post, it's time to talk about the Seahorse Extracellular Flux Analyzer and I can't say I'm looking forward to it, but here goes!
The whole reason for the Olay ReBoot is pack in more ingredients that increase skin energy; common energy skin zappers are UV, pollution, stress and diet. Back at the P&G labs, scientists have been able to use the Seahorse XF Extracellular Flux analyser to measure the two major energy pathways of the cell in real time to investigate the impact of free radical stress mimicking UV exposure in young cells compared to old cells. So, the trusty Seahorse is able to give answers to skin questions that haven't been available before. What that means is that finding ingredients to address skin energy is easier.
So, what does the new Olay Regenerist contain? Niacinamide (also known as Vitamin B3) maintains skin's moisture barrier and increases the nature exfoliation rates (for fresher looking skin). Then we have Olivem, an olive oil derivative that's been modified to increase penetration of ingredients. It also can boost cellular metabolism by increasing the production of collagen, elastin and hyaluronic acid. I like Olivem! Finally, there is Pal-KTTKS or Matrixyl, which is a hot ingredient (not literally). KTTS is a fragment of a collagen molecule that plays a role in wound healing and skin regeneration. Put these three elements together and you have power-packed skin-care. My document goes on for pages and there is no friendly way to pass on the technicalities so I'm going to leave it at that. It's enough to say that I'm on-board with the idea that Olay Regenerist is highly dynamic in tackling ageing skin.
I'm just into my second week now of using the Olay products – I have to be totally honest and say I haven't seen a great deal of difference so far. However, I've had to really focus on whether I'm enjoying using the products. I love the OLAY Regenerist 3 Point Super Firming Serum; it's light feeling and the minute it hits my face, my skin feels better for it, and I love the night cream;  OLAY Regenerist 3 Point Super Age-Defying Cream. I'm not so taken with the day cream, OLAY Regenerist Regenerating UV Cream SPF15.; the texture isn't quite as light and doesn't give the same instant smooth feeling as the other two products do – it feels like it lacks the oomph of the others. However, I have not had one single hydration issue since I've been using the three. My skin, bearing in mind the wind, rain and horrible temperatures we've been having, has stayed in harmony. I have one tiny bit between my brows that is where dehydration shows first – there has been no sign.
*P&G/Olay Sponsored Post
Transparency Disclosure
All products are sent to me as samples from brands and agencies unless otherwise stated. Affiliate links may be used. Posts are not affiliate driven.