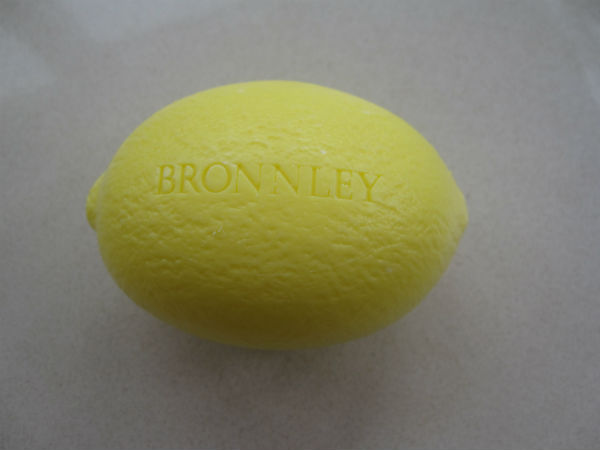 Warning: emotional post ahead. I had no idea that receiving these lovely lemon soaps would trigger so many memories for me, but one smell and I was back to my childhood at my grandma's house where they were strictly for best and guests. I went to boarding school and it was such a truly miserable time; wrenched from a ridiculously free childhood in the Scottish countryside (at my primary school we'd walk through fields to swim in the river) to a tight regime that made no sense whatsoever – and not being able to live at home anymore. At eleven? Horrid.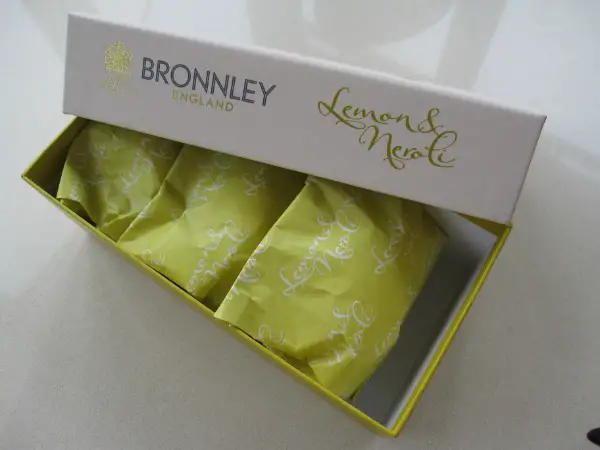 But every now and again, we got what was called an exeat where you could spend the weekend at home. I could never go home because it was too far away, so more often than not, I'd end up at my grandma's house. And even though it was only me, and I was a child, out came the 'best' soap – every time a new bar. Back then, the lemon soap was just lemon – now it's been updated with neroli added and to be honest, I can't tell the difference. The scent of it has made me happy and sad at the same time – happy because it was such a luxury – I'd never even seen lemon shaped soaps before – and because they were such a treat, and sad because they're symbolic of such a wretched and lonely time.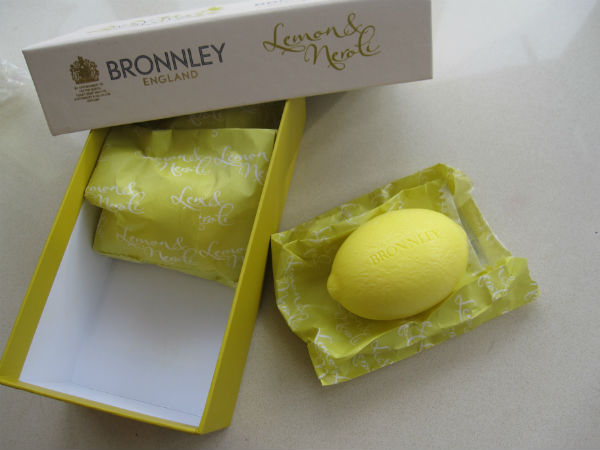 On the whole though, I'm happy to have the memory brought back – there were lots of bonkers things about my grandma – her famous 'chicken soup casserole' ("you just pour a can of Campbell's Chicken Soup over the chicken and let it bake in the oven for an hour) which was gruesome, the fact that she somehow always had cherries available – the big, fat expensive ones as well and that she always served melon at breakfast time. She had a parrot, unimaginatively named Polly, who we were all terrified of – as far as I remember Polly lived on cashews which were ridiculously expensive at the time, and she had an entire drawer of tea towels that we'd given her as presents that were 'too good to use'. When she died, she had still never used one of them. The guest loo was always north Atlantic cold – no radiators – so you'd run in and go as quick as possible with the hot tap running in the basin so the water would be warm enough for a properly lemony hand-wash. The bathroom always smelled impossibly lemony – and that's a good memory! Posh soaps for special visits.
Even though I associate Bronnley with heritage products – and they are traditional in many respects – their new scents and products are definitely pushing forward into being contemporary without leaving their roots behind.  For me, Bronnley is always going to be about the lemons though.
Transparency Disclosure
All products are sent to me as samples from brands and agencies unless otherwise stated. Affiliate links may be used. Posts are not affiliate driven.