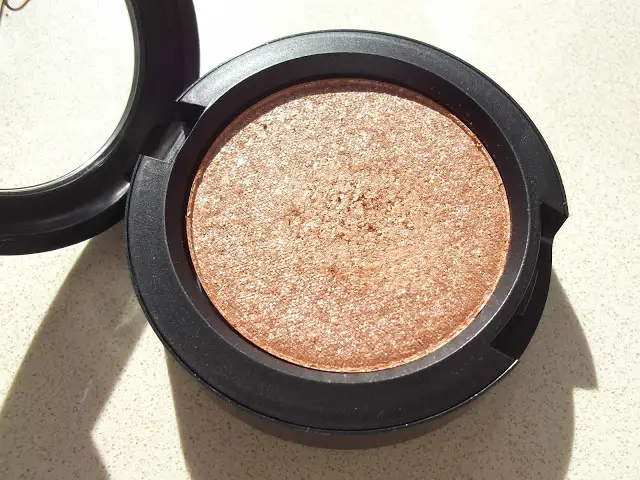 MAC Pressed Pigment in Spot Lit NW35
I will say upfront that the many grrrs I have experienced with this product is entirely my own fault! I hate glitter products and almost never wear them and yet when I did my 'going-out' make-up this morning, I thought I'd experiment with the new MAC Pressed Pigment in Spot Lit. Why did I do that?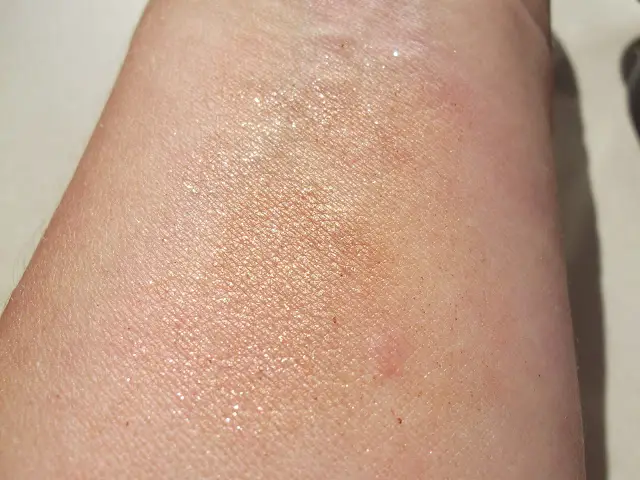 MAC Pressed Pigment in Spot Lit
The first thing to mention is that this pigment has about the most glitter you can possibly get in one product! It is ultra shimmery with fine, fine shards of sparkle and a bronze toned colour underneath. I pressed it onto my lids using my finger and it immediately fell off into my lashes. Then it fell onto the skin on the sides of my eyes and before I knew it, my whole face was twinkling. I had a friend staying so after I'd taken rolled sellotape to the worst bits of fall-out I asked her to point out if there were any areas I missed. She said, "Jane.. it's everywhere!" So then began the most mammoth cleanse of all time! About a billion bits of cotton wool soaked in Avene Micellar cleanser later, I still had to wash my face with water. As if that wasn't enough, it was then on my hands, my hair, my face towel (straight in the washing machine) and probably up my nose and in my ears as well for all I know.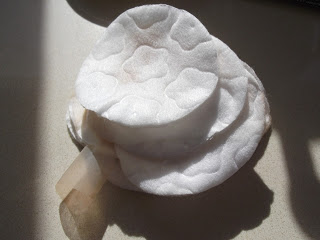 Many, many, many cotton wool pads later…
How can such a tiny amount of shimmer spread SO far? So as far as being glitter packed.. I can't knock MAC Pressed Pigment, but as a wearable, usable product I just do not know how this works! Where did I go so wrong.. I was a total but mega-twinkling hot make-up mess. Is it me?! There are six limited edition shades of Pressed Pigment heading our way this month: Shades are: Light Touch (W10), Warming Heart (NW20), Day Gleam (NC30), Beaming (NC50) and Deeply Dashing (NW55). They'll be £16.50 each.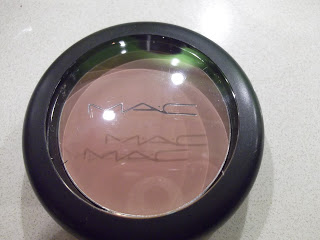 MAC Pro Sculpting Cream

On the absolute plus, the Pro Scultp that I posted about yesterday – it is utter, utter love. I used it as a blush rather than try any sculpting with it and it is the most perfect possible shade for me. It's neutral and looks slightly creme bronzer-y without any shimmer at all, fits seamlessly with my skin-tone and gives that kind of expensive make-up look that you can't quite define but when you pass someone in the street wearing the look, you're dying of envy! Really, I cannot praise it more. Stock up when it launches!!
Transparency Disclosure
All products are sent to me as samples from brands and agencies unless otherwise stated. Affiliate links may be used. Posts are not affiliate driven.