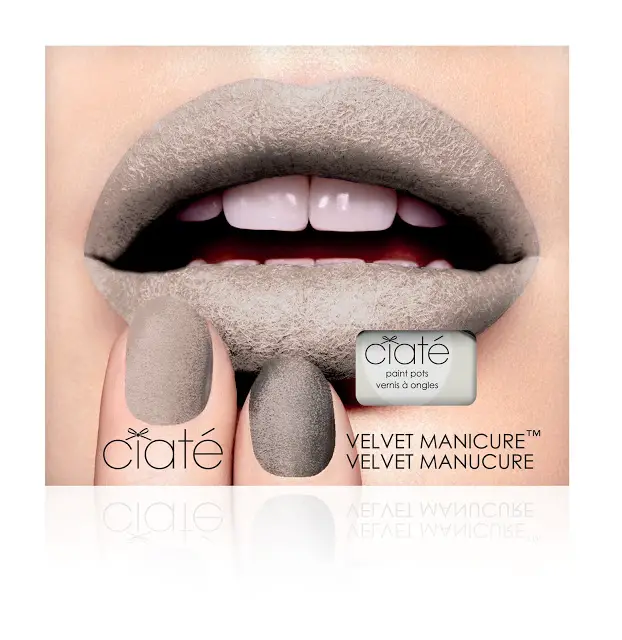 I really think the Velvet Manicure is going to be the Marmite look of the season… when I last visited David Barton several weeks ago, he was all set to give my nails a pink velvet look, and I just thought, no – it's like being a Care Bear and also it made me slightly shivery in a chalk on blackboard way. However, I think maybe pink was a mistake.. or any baby colours come to that because here is Ciate's Velvet manicure looking really very stylish indeed. Above is Mink Cashmere and below is Berry Poncho. I don't have too many details, other than they'll be £9 each and will launch in the next few weeks.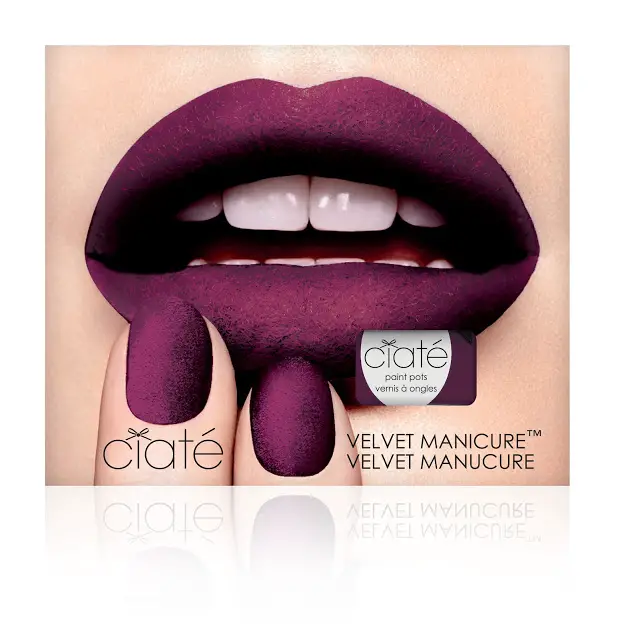 Just going to add a PS in here because I see that the comments about Ciate claiming things to being their own idea have already started. You must bear in mind that a brand that watches trends, listens to trends and acts upon them is  a good thing, not a bad thing. This happens all the time. Velvet nails has clearly come from the flock trend which isn't a new trend particularly, but bringing trends mainstream is all part and parcel of business. Just think of the many brands who will be so late to the velvet party (as in crackles) that they're derided…so personally I don't really want to hear negativity about a brand that was among the first. And, it is not compulsory to buy them. Or even look at them.
Transparency Disclosure
All products are sent to me as samples from brands and agencies unless otherwise stated. Affiliate links may be used. Posts are not affiliate driven.