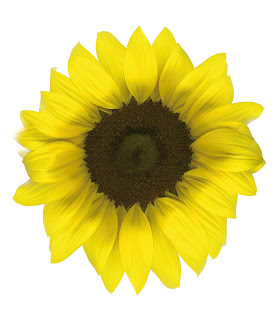 We're getting closer to the big reveal.. believe me there is nothing I want to do more than tell you exactly what this miracle product is, but I gave my word to Garnier so I'll keep it for a few more weeks.
What I can tell you is that I'm going over the notes I took on the day I first used it.. it's a home hair colourant from Garnier..and using them to form this post. So, here we go:
The actual dye process is very easy – nothing really different from a usual home dye routine, but where the obvious difference is immediately noticeable is in the texture. This product feels very different. When it comes out of the bottle, it's quite thin (something to watch for if you are used to a thicker or more stiff consistency such as mousse), but as soon as it starts to coat the hair it feels entirely different to my usual dye. It coats the hair like an oil which feels wrong but right if you know what I mean, and you have to really work it through to get the best effect and over-all coating. The second immediate difference between this and other dyes is the low odour. Genuinely, there is virtually no smell. I'm used to dyes that you can still smell in my hair the next day so this is pretty incredible!
When it came to showering off after the requisite time (half an hour if you are a first timer to a permanent dye, which I am) it is quite difficult to tell whether you have rinsed well enough; my hair still felt quite oily so I kept on going til the water ran clear. I then added a 'hazelnut' sized amount of conditioner (as advised, but had to do a bit of a mental calculation on how big a hazelnut is – they're not something I come into contact with that often!) which rinsed away easily. 
Normally, after a dye (I have only used wash-outs before) my hair will feel quite knotty – in fact, I never had a knot in my hair at all until I started using dye, but not so with this product. Quite the opposite, in fact. So, without the usual hairbrush tussle, the experience was so much better. The colour – which the team chose for me – was perfect; almost an exact match to my natural shade but next time I will go a little bit darker, I think. 
After I had blow-dried and straightened my new do in my bedroom, where admittedly the light isn't great, I was, if truth be told, a little disappointed with the shine. When I looked in my 'good' mirror in the kitchen though, I was really pleased with the shine, although if I could change anything about this product it would be to put the shine up a notch. 
What I have found, subsequently, is that a blast of Kerastase Age Recharge instead of my normal conditioner gives very good shine so, several washes post dye, I have no complaints about shine.
So, I was promised soft hair, I was promised low odour and I was promised a great colour. I had to think long and hard about whether I wanted to go the permanent route but the technology on this product persuaded me that it was worth a go – and it definitely is. My hair is in spectacular condition (I'm not a fool and always sceptical so after I'd done the home dye I snuck off to a couple of competitor hair experts and asked them to rate the condition of my hair – normally, everyone says my hair condition is 'a bit dry' but both said it was in 'very good' condition). I would say that the colour picked up the sun quite quickly – for me a good thing as now my hair looks naturally highlighted, but if you don't want highlights you would probably need to look at using a hair sunscreen. 
I cannot wait to share it properly, but if you want an early glimpse and a chance to try this mystery product for free, there are a limited quantity of samples available so head HERE

IMPORTANT UPDATE: Because I was tweeted by so many people saying they had filled out the questionnaire (short) and weren't suitable, I went back to the brand and asked for full details of who is and isn't suitable for this trial. So here we go: 
*There are 1400 samples in 4 different shades available if you fulfil the following criteria:
– You cannot trial it if you have ever used Henna or progressive hair colour (causes extra sensitivity to hair dyes)

– If you have had a bleaching treatment/streaks/highlights/lowlights or a perm you are not suitable. 

– You are not suitable if you have in the last two weeks used a straightening treatment.

– If you have over 25% of greys you are not suitable. 

These recommendations are a matter of safety; nobody needs a hair dye allergy or sensitivity and there are limited shades because it is so far ahead of going on shelf. So, if you don't fall into any of the above categories, there are still samples available so do give it a go!

*Sponsored Post
Transparency Disclosure
All products are sent to me as samples from brands and agencies unless otherwise stated. Affiliate links may be used. Posts are not affiliate driven.