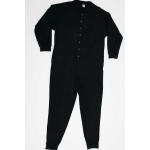 Okay, so this isn't the prettiest thing in the world, but it's got to be one of the most useful. The TanGro, £34.26, is made from breathable 95% cotton and the concept is totally simple – it stops you getting self-tan on your sheets, your sofa or your chairs. One of the things that puts me off self-tanning is the inevitable brown patches on the sheets.. that's really never going to look good, and also the wandering around naked while the tan dries – even when it does, it only takes a slight over-heat and any sweat mutates into pale brown stains. The Tangro is perfect for covering up and carrying on with normal life while your tan takes, and I love the idea of one piece of clothing that I don't have to care about, but just shove in the wash whenever it needs it. I wish I'd thought of it. Find it HERE
On a side note, the DHA free Melvita self tan that I've been using gives me the most perfect, gentle golden glow, but didn't react the same way on a much paler-skinned friend. She found it quite difficult to get a good colour going. I really wanted to find out why, so contacted Melvita to find out. Melvita sent me the answer, here:
 "There are 2 reasons why the product reacts differently to different skin types; 

  > ·         If before tanning and during tanning preparation people use soap or shower products with a PH around neutral this can cause the product not to work as effectively as the Erythrulose does not react properly with the skin. Ideally it is best to use shower gel or similar with a PH between 5.4 and 5.6. 

> ·         If people have fairer more fragile skin then often the 'dead cell' layer is thinner, resulting in a lower intensity in colour as the active ingredients to not react as well to the top layer of the skin. "

Transparency Disclosure
All products are sent to me as samples from brands and agencies unless otherwise stated. Affiliate links may be used. Posts are not affiliate driven.