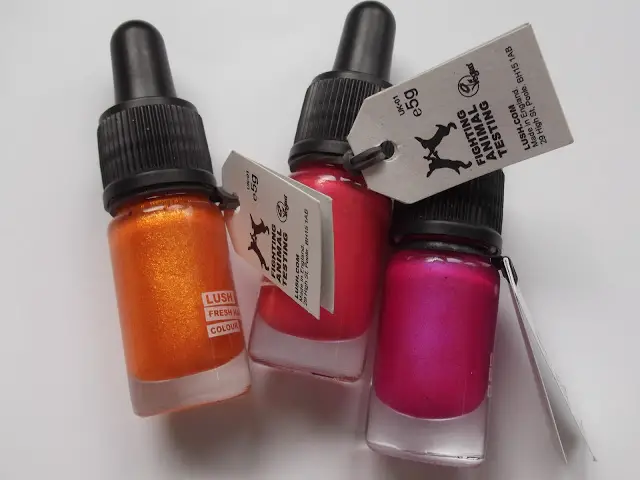 Lush Liquid Lips in Vibrance, Believe and Passionate
Okay, so now I have some product in my hands to swatch, I feel I am a little closer to understanding the range. Some items I really like, such as the glass bottle mascara – I've never seen such a thing before and for that novelty alone I find it quite exciting. In fact, everything is in little glass bottles or jars and looks very sweet and sciency at the same time. The Liquid Lips, £14.50, come with a doe foot applicator and feel quite weightless on the lips but have a power-packed pigment and plenty of moisture.




The Liquid Eyeliner (my sample is Fantasy) below is also pretty good although I think the brush is too short for you to be able to use every last drop and there is too little  flexibility in the wand to 'scrape' the sides. At £14.50 a time, I want to be able to use it all! 




However, I really do like the Cream Eyeshadow sample I received in Sophisticated, £14.50 although I think the same problem might apply in terms of being difficult to use up when you near the end.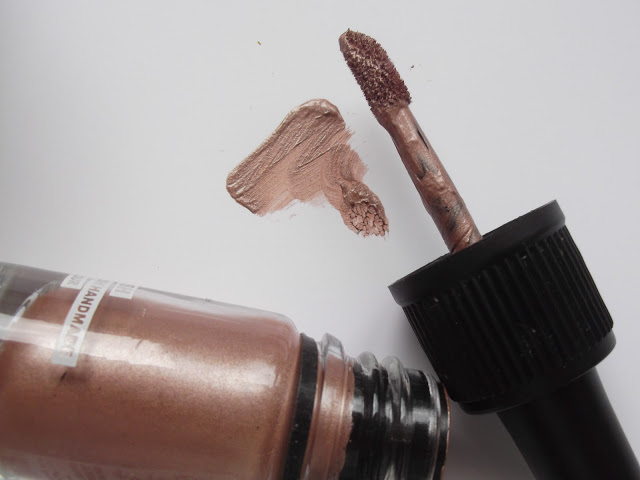 Lush Emotional Brilliance Cream eyeshadow in Sophisticated


The Eyes Right Mascara is my favourite item.. although I must say I haven't tested it yet. I just love the chunky wand and bottle container.


Finally, in terms of things I have here to show you, the Skin Tints. I haven't tested them out other than on my arm, but added to make up base or under your base, Feeling Younger (white) gives you an iridescent gleam without too many sparkles while Charisma (orange) gives you a healthy glow. They're both £12.
If you're looking for one thing to start off with from the Emotional Brilliance range, I'd strongly suggest the Liquid Lips as a great start. They are absolutely lovely formulas. However, I'm over (already) the whole colour reading thing and colour/mood significance. They're great colours without the whole hokey hoo-ha. 
Lush Emotional Brilliance launches on 21st July. 
Transparency Disclosure
All products are sent to me as samples from brands and agencies unless otherwise stated. Affiliate links may be used. Posts are not affiliate driven.