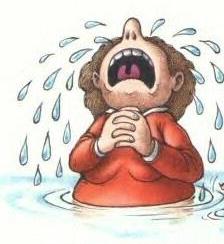 …of course we are – that's what makes us so good about writing about your products. 
It's something that many beauty brands, at corporate level seem to totally miss – the emotional connection between women and their favourite beauty brands. An actual emotional connection to the brand and not just the product. It is a very foolish brand indeed that neglects that connection. 
When bloggers say they love a brand, it is a flippant comment, yes, but in part, it's true. When you find the lipstick that makes your face look alive, or a foundation that makes your skin awake and vital, you bond with the brand. It makes you want to try other things from that brand and it makes you interested in what that brand says and does. When a disappointment from the brand comes along, it can feel a little bit heart-breaking – nobody wants to see their favourite brand fall to ashes in front of their eyes. That connection is why people want to discuss the new look, the latest celebrity signing, and exciting product – god knows there are enough blogs, Tumblrs, and twitter accounts chatting about beauty 24/7 to prove the point. No connection, no conversation. 
Twitter is absolutely key to maintaining emotional bonds to a brand; those tweeting on behalf of beauty products are the living voice that communicates between beauty lovers and their favourite brands. That's why the wrong person, or the person who fails to recognise what emotional connections in beauty really mean, can make or break the consumer relationships. The same counts for the front of house brand points; counters and press offices.
Some beauty brands weave in and out of a person's life and actually form a key part of who they are. I know of one elderly lady hitting her hundredth birthday who was interviewed for a local paper, who when asked how she looked so great for her age. She said it was happiness, healthy living and "Oil of Olay". I think if you get to a hundred years of age and Olay is top of mind that's pretty powerful. My friends associate me with Chanel (which is very nice – it's not like I have loads of it, but just that I was such a brand fan) whose press office decimated my relationship not only with them but also with the brand (I must point out at this stage that there is now a new, extremely lovely PR who has bent over backwards to put things as right as it is possible to be). So, I do know what it feels like to emotionally lose a brand connection – that in fact, I didn't really realise I was so bonded with. I associate myself emotionally with the Estee Lauder brand for a million reasons that I've charted before on this blog.
I've watched while inexperience, grandiosity and a disproportionate sense of self have tarnished emotional connections; it's all very well to use bloggers as a second tier of coverage but bloggers aren't press, it isn't their job and they do not view products in the same way as journalists do. How you communicate to the 'real world' of beauty is as key, if not more so, than how you communicate with standard press. 
Emotional connections sort out the men from the boys, beauty wise. Brands that can't make the all-important emotional inroad struggle for success. It's very hard for a consumer to connect with brands – and I'm thinking of the myriad of blandly packaged skin care, white box, gold writing etc – that don't visually excite in the first instance. The beauty world has no more need for yet another blusher in a round black pot with a clear lid. The only way a brand can entice a consumer into experimenting with newness is by making a connection somehow. 
It may well be that brands are cutting down on their blogger interactions, and that's fair enough – there are just too many to cater for now – but how you handle it and any on-going relationships can quite literally make or break. Brand loyalty is what every single brand prays for… but these days it doesn't come from a flashy ad or glossy pages. It comes from reality. 
Transparency Disclosure
All products are sent to me as samples from brands and agencies unless otherwise stated. Affiliate links may be used. Posts are not affiliate driven.