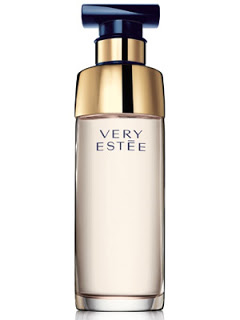 This is the newest offering from Estee Lauder, and despite it being in one of the most boring bottles ever, it's very pretty and very Lauder. 
Estee Lauder fragrances always resonate strongly with me – they're like a safe place fragrance-wise but one that is comforting and welcome. EL fragrances all have an underlying signature that I recognise and like, although some more than others. I find them to always be feminine in a grown-up way. I had some notion in my childhood that I would like to be American (yes, ambitious, hey?!) and I can very clearly remember on a holiday in Greece hearing a jewel-laden American woman in a shop and being utterly beyond thrilled to be standing next to an American lady – I was actually shaking! I was about seven. She must have noticed me staring in awe because she asked me if I lived in Greece and do not ask me why but I put on an American accent and said no, I'm American. Oh my god.. I am totally cringeing at that memory! But, if I could translate the fragrance of Very Estee to any one person, it would be her. Glamorous, rich, sophisticated and, well.. American!
If there is one brand that has followed me through my life in one way or another, it's Estee Lauder. You can't buy olfactory memory taps like this – they just come into your life by accident and stamp themselves into your brain. So, Very Estee's gently musky floral notes with overtones of rose do that 'thing' that makes me want the thrilling feeling of being next to an American all over again! 
It's £52  HERE
Transparency Disclosure
All products are sent to me as samples from brands and agencies unless otherwise stated. Affiliate links may be used. Posts are not affiliate driven.