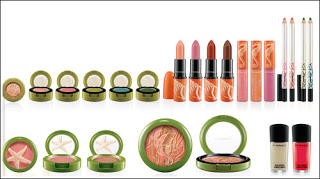 MAC To The Beach Eye Kohl in Rosemary & Thyme £12.50

I really don't like the whole plastic look of this collection – its just far too clunky and slightly heartbreaking because it could have been so beautiful. However, I've had a pre-sample of the Eye Kohl in Rosemary & Thyme that is actually very pretty – a light khaki green shot with gold that is gorgeous on the eyelid over black lashes and black kohl inner rims. The pen itself is kind of cute – an irridescent white with strands of green 'seaweed' to indicate the colour inside. Collectively, the products look stylish; individually they lose impact. And, even though this collection has been all over the blogosphere since February it is still officially embargoed until tomorrow. *rolls eyes*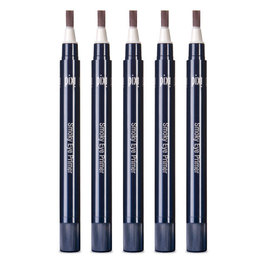 Pixi Smoky Eye Primer
I trialled this Thursday and Friday and really liked it. It's a stone/grey shade that works as a primer and a colour for lids. If you use it as a colour, all you need to do is add on some black kohl or a little darker shade the the lid corners and you have an instant smoky eye or under a dark colour, it locks the colour down and intensifies it. I found it lasted at least 6 hours without showing wear and tear. £12.


Lush Colour Supplements
A neat little idea from Lush – choose your ideal moisturiser (they have a vast range including Skin Drink, Paradise Regained etc) and then pick their new product Colour Supplement, £7.50, to mix in as a tinted moisturiser thats exactly right for your tone. There are only four colours to choose from though (and dark skin tones don't seem to be catered for), but expect its only a matter of time before the range increases.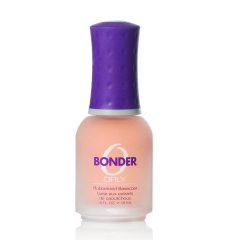 Orly Bonder
I was lucky enough to have a Sophy Robson manicure in Chanel Nouvelle Vague on Thursday – it has not chipped one iota three days later and looks as good as it did when it was first applied. I noticed that as well as one of the best nail shapes I've ever had, they applied a bonding coat over a conditioning coat before applying the colour. I'm not sure what they used, but since Orly Bonder has arrived at my desk, its the one I'll be using next time. Bonder is a rubberized basecoat that grips the colour – and claims that it can keep a manicure intact for up to two weeks. I've found it at varying prices all over the internet…the cheapest being £4.90.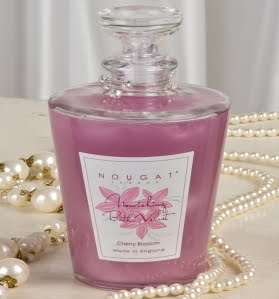 Nougat Nourishing Bath Velvet in Cherry Blossom
Everything has its place in beautyland, and there are times when nothing but a ridiculously bubbly bath will do. Cue Nourishing Bath Velvet. It does not claim to do anything other than make you feel decadent, moisturised and smell pretty and that's exacly what it does. Bergamot, cherry blossom, sandalwood and musk in a very nice jar (that I'll be decanting less pretty bath products into) sums it up. £25.
MesoGlow Four Days On
Okay, nothing overly radical has happened quite yet to my skin following the cow-prong sized needles, but I will say that it without doubt feels much, much softer and there isn't a hint of dryness. So maybe in fact, that is quite radical.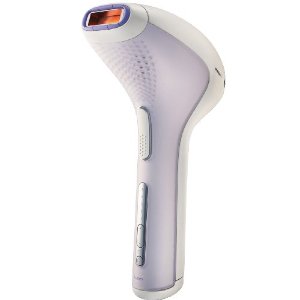 Philips Lumea Update
After the second use of Philips Lumea (two weeks after the first) on my underarms, while the hair is growing back, it seems to be doing so more slowly and certainly more finely. It's the first indication that I've had that the Lumea might actually be going to fulfil the promise. I've also got a sugaring set to test (bikini) and Boots have sent me their laser removal system to try (legs). I never thought I'd say this, but if I get one more hair removal product, I will literally not have enough body hair left!
Transparency Disclosure
All products are sent to me as samples from brands and agencies unless otherwise stated. Affiliate links may be used. Posts are not affiliate driven.