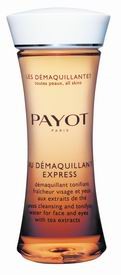 Payot Eau de Maquillante Express Cleaning and Toning Water For Eyes And Face With Tea Extracts
I love this cleansing water for it's cleaning and toning effect, and boy, does it get every last little bit of make up off your face! Even though it should feel astringent, it doesn't – its a very soft feeling formula – if you can imagine 'soft water' and skin feels ultra clean afterwards. The only hesitation I have with it is that it probably acts better on oily skin than dry as I have noticed my skin feels a tiny bit taut afterwards. However, once I put my moisturiser on, everything is fine. I'd recommend this not only because it is a genuinely thorough cleanser (and good for eye make up too, but not sure how it acts with waterproof mascara, the ultimate test!) but because it feels very fresh on application and I'm thinking a perfect summer or hot weather cleanse if kept in the fridge. £16.15.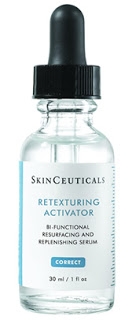 SkinCeuticals Retexturing Activator
As a long time fan of Phloretin CF, I couldn't wait to get my hands on this Retexturing Activator, the newest product from Skinceuticals. Basically, the oil free fluid targets skin on two counts – hydration and exfoliation – using a compound (sorry, but the website is overly technical for me so you're hearing it in my words, not theirs) that boosts amino acids within the skin for a smoother complexion. It also targets fine lines and wrinkles. It is silky to apply, but it is too early for me to say whether I am renewed! However, I've got high hopes purely on past experience of Phloretin which has an almost instant softening effect and leaves skin beautifully glowy. I'll report back on how things go; in the meantime, if you're listening Skinceuticals, could we have a product description that doesn't need a science degree to go with it – please? £69.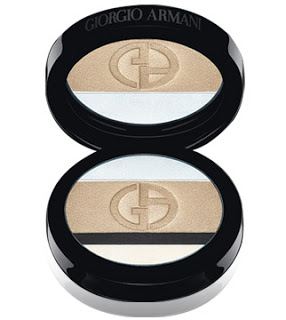 Armani Nude Contrast Palette For Eyes

Nothing but good things to say about this gorgeous palette that is virtually eye make up perfection for me, as a lover of nude tones. The shades look and feel silky without being too sparkly, and the accent colours of dark grey, palest blue and cream are a beautiful compliment to the beige/gold central shade. 100% Yes! Part of the Summer Collection, it's on counters later in the Spring.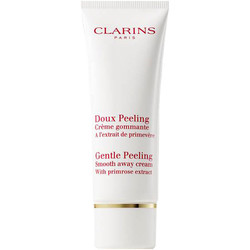 Clarins Gentle Peeling Smooth Away Cream
I think this is what the French would call a 'gommage'; you literally have to sweep away the dried product from your face taking with it, hopefully, old cells and any grime to reveal clean and glowy skin. Call me grisly, but I prefer my gommage to be white to start with for the shock factor when the peely bits come off a shade of grey – somehow far more satisfactory. This product starts off grey which rather spoils the macabre fun. However, that is my only gripe with it. You only need to apply a thin layer over the face – too much and it just won't dry out – and once it has dried, sweep with repetitive movements to take off. It does hang around about around the jaw line where there is normally some light facial hair, but a quick swipe with toner got rid of any tell-tale strands. It left my skin feeling very clean, ultra soft and generally much smoother. This would suit oily/normal skin types as it contains clay extracts which can be drying to skin that is already dehydrated. £23.
Transparency Disclosure
All products are sent to me as samples from brands and agencies unless otherwise stated. Affiliate links may be used. Posts are not affiliate driven.