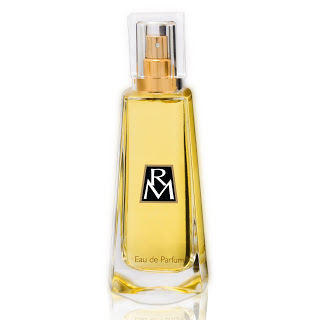 When I first heard the name for this new fragrance, created by 'nose' Ruth Mastenbroek, which is simply titled for its creator, I thought it self-indulgent. After all, she isn't a household name, so what would entice anyone to buy a fragrance inspired by someone they really don't know? However, do a little digging, and you discover that Ruth is probably known to thousands of us under many other names – she has created perfumes for Jo Malone, Kenneth Turner and Jigsaw amongst others. When Jennifer Lopez smelled a grapefruit candle created by Ruth, she instantly bought 300 of them. Whether that says more about the Lo or Ruth's creation, I'm not really certain! But, as former President of The British Society of Perfumers, a chemistry degree and 25 years of working with oils and essences, hers is certainly a name to watch, and her fragrance is a must-try. It's not as though the UK is over-run with female 'noses' – and by 'nose' I mean trained perfumers who have studies their art for years and years – and that is just another reason to celebrate its release. Ruth Mastenbroek is a modern Chypre, cleverly crafted on her personal memories that will, by their broad appeal, ring happy olfactory bells with many.  Think gingerbread, hot afternoons in the garden, holidays and woodlands all rolled into one. So many ingredients – rose, lily, jasmine, mandarin and blackcurrant to name only a few – instantly tell you that this is a fragrance that is deeply complex in construction. It's a fragrance for true fragrance-lovers, for those prepared to indulge in picking out depth and intensity, and for those who adore wearing a perfume 'creation', rather than simply a scent. So, from feeling it to be a vanity project, I've done a swift 360 degree about turn, and wonder how it could be called after anything other than its clever creator.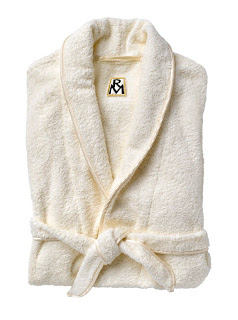 I love the creation of a bathrobe infused with the Ruth Mastenbroek scent – technology has moved on enough that the robe will keep the scent over many, many washes (the fragrance is encased in microcapsule shells within the fabric that are released by movement and friction) meaning the scent infuses gradually. It's the kind of out of the box thinking that I admire – it's such a move forward from horrid scented drawer liners and lavender bags that it can only be a matter of time before bigger brands follow suit.
Transparency Disclosure
All products are sent to me as samples from brands and agencies unless otherwise stated. Affiliate links may be used. Posts are not affiliate driven.