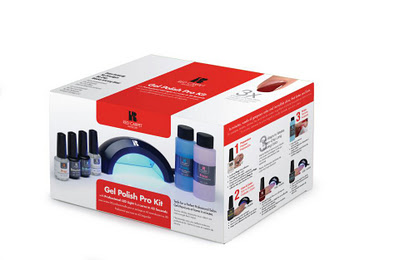 It took me ages to get round to trialling this at-home gel nail starter kit; I just kept running out of time. When I did get to it, just before Christmas, I was really very impressed. 
It comes with several stages to complete (no more really than a swipe of various coating) and that's what I found a little daunting. In fact, the whole thing took half an hour, tops, and for the result, it's time worth spending.
In brief, you start with a prep coat to dehydrate the nail (for longer adhesion) which is quick and needs no curing under the included LED light. Then you move on to Structure Base Coat Gel, which does need curing. The entire way through, you need between 30 and 45 seconds under the light, doing 4 fingers and then the thumb on either hand. Then you pick out a gel polish for your nails. I chose 120 Envelope Please; a kind of deep nude-pink shade that won't get in the way of any colours I'm wearing, either clothes or make-up wise. The kit comes with one colour (Red Carpet Reddy), but extras you have to buy. 
Now, the light itself needs a timer – with caution on the instructions not to over or under cure the nails, unless you have a stop watch, you're going to have trouble with the 30 second initial curing as the light is set to 45 seconds. It's an irritating lack of attention to detail. When applying the various gel coats (one base coat gel, two layers of nail colour and a Brilliance shine top coat) the instructions are to apply in thin layers. I totally over-applied all the coats I think but second time round I would approach with more confidence. 


The result was really, really good, with that deep gloss and hardness that only gel nails can give. I thought it shrank from the free edge a little but I'm putting that down to over-applying, and also think over-application of the colours made it a little bit lumpy on one nail. But really, it's a trouble free process that gave brilliant results – it didn't chip at all – not once before I took the polish off and stayed truly glossy and in pristine condition for five days. It would have lasted a lot longer but I'm a nail colour commitment-phobe and won't wear a colour for longer than that!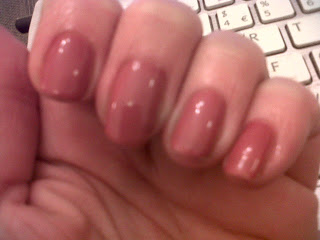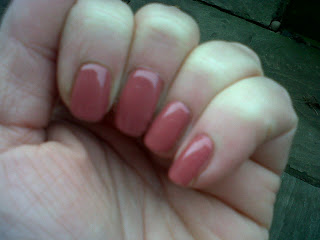 At £79.99 (and individual colours at £9.95 each), it isn't a cheap thing to take a chance on, but in this instance, I'd say if you love gel nails and you're good at applying polish then it's worth the investment. 
You can get it at Harvey Nichols: stockists: 020 7235 5000.

 
Transparency Disclosure
All products are sent to me as samples from brands and agencies unless otherwise stated. Affiliate links may be used. Posts are not affiliate driven.