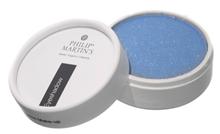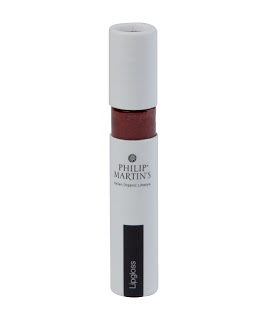 Italian organic and natural brand Philip Martin's specialises in organic hair care, skin care and make up. All products are free from Propilene Glycol, Sodium Lauryl Sulfate, Sodium Lauret Sulfate, Diethanolamine, Methyl, Propyl, Butyl, Etyl or Parabens. Because I've recently reviewed Neal's Yard Remedies organic make up I was very interested to see how Philip Martin's compared although it is unfair to do a direct comparison. However, I will say that what I really don't care for with organic brands is apologetic packaging. We don't these days need organic products to look all tree huggy; there is no reason for them not to look sleek and sophisticated even though the contents are without chemicals.
I love the way that Philip Martin's organic eyeshadows are packaged; the cardboard pots are clean and sharp looking giving them an expensive look. In fact they are very expensive, at £21.40 each, so that's just as well! I was sent some to try and must admit to being disappointed in the actual formulas. There's quite a good colour selection – I was sent a light blue and a neutral shade – but they were hard to apply and didn't hold together terribly well once on. Nor did they last particularly well, but I wasn't wearing a primer. This is an area that organic make up really has to tackle – it's all very well to be completely harmless, made of all natural and organic ingredients, but if it doesn't do the job it needs to do, then you might as well either wear no make up or wear make up that works. A shoddy middle ground is no good to anyone. In fairness, Philip Martin's has a broader range than most niche organics; foundations (liquid and powder), mascara, bronzers, lipstick and lip gloss. For the record, I genuinely liked the lip glosses; they are shiny, medium weight textures, and sheer in application – that's what I'd look for in any gloss, so the fact that it is organic is a bonus, not a seller. They're also encased in largely cardboard packaging which is an impressive cut down on plastics.
I'm interested to see how this brand will develop. If you like your eye make up light and you want to cross over to organics completely, the range certainly will tick the boxes. My reservations are that it is too expensive (even though I do understand that producing organic make up is a huge financial challenge), and the eye shadow quality isn't quite there – yet. But, the look and feel of the range is spot on for a new face for modern organics.
Transparency Disclosure
All products are sent to me as samples from brands and agencies unless otherwise stated. Affiliate links may be used. Posts are not affiliate driven.