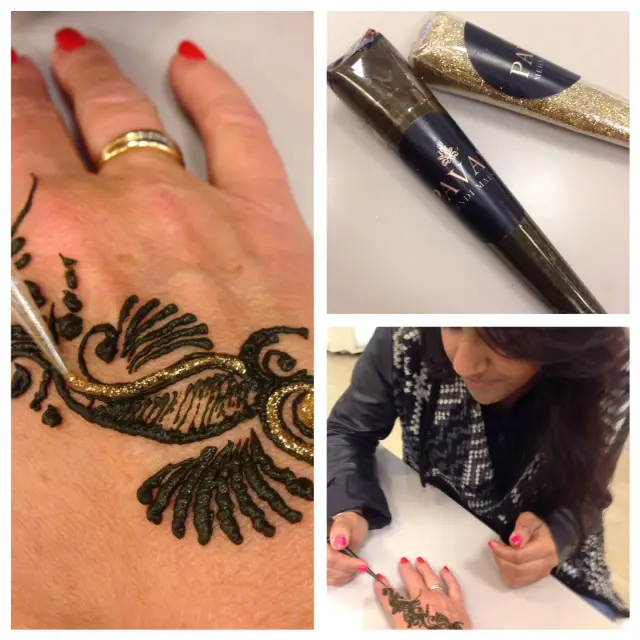 It's a long while since I had a henna tattoo, so who better to get back to tats with than Pavan – the fastest Henna Tattoo artist in the world (and there's an entry in the Guinness Book of Records to prove it)? I have to say she is remarkable speedy – literally a couple of minutes I think to do a basic hand henna, which is wonderful when you're time-poor but I did think it was the fastest way to get rid of £18 which is the basic starting price at Pavan's base in Selfridges, Oxford Street.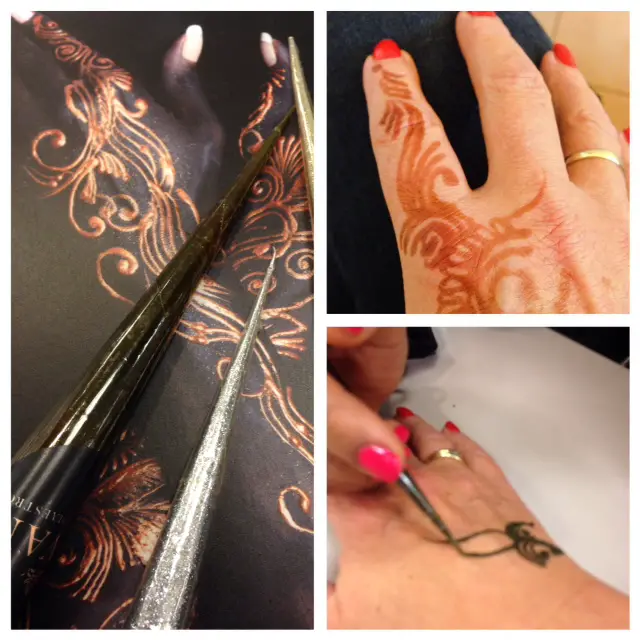 If you haven't had a henna tattoo before, there are a couple of need-to-knows. The first is that there is no such thing as black henna – anything that gives a black result has dye added to it and if you've ever heard of people having reactions to henna tattoos and a link between henna and hair dye allergies, it's because of the added dye in black henna. Don't go near it. Pavan's henna is hand mixed and made completely without dye. The second thing is that natural henna takes a while to fully develop – up to 48 hours, so you might be disappointed initally with the result but give it overnight and it springs to life, deepening to a rich, dark brown.
The wet henna takes about 20 minutes to dry and you should let it crumble off on it's own – so it might want to be the last thing you do in the day. Keep your travel card handy because you don't want to dip into a pocket or bag with wet henna. I had some glitter added to my tattoo but it didn't last long at all – you can add your own little glitter aspects at home if you want to.
If I were to do this again (which I will), I'd choose a more intricate pattern and maybe have a bit more say in what I wanted rather than just sitting down and accepting whatever comes. Nonetheless, I'm totally thrilled with it – probably the speediest beauty treat I've ever had! If you want to book with Pavan or her team you can call 0207 318 3647 or chance a walk in.
Transparency Disclosure
All products are sent to me as samples from brands and agencies unless otherwise stated. Affiliate links may be used. Posts are not affiliate driven.