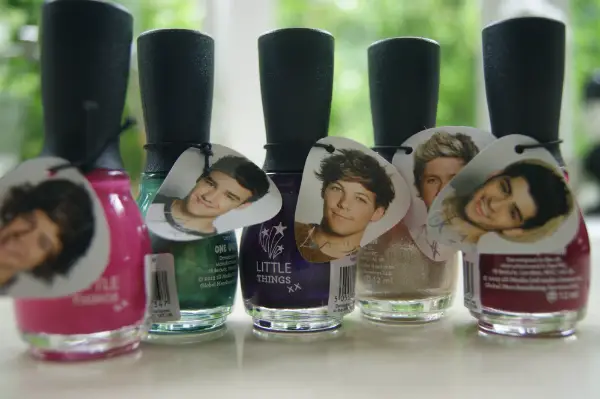 So, at last I have been able to swatch the One Direction Make-up. Bearing in mind the price-points, I think you're going to be surprised.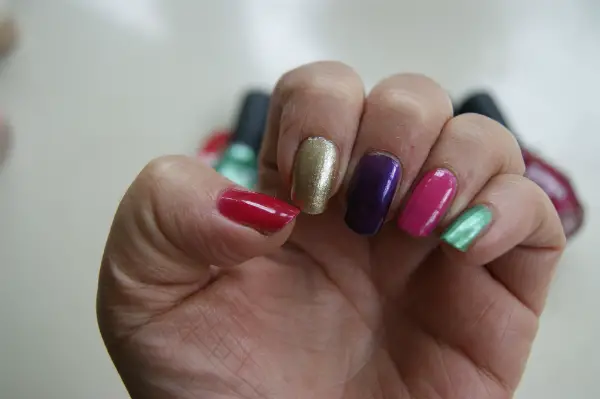 The first one, Little Things Raspberry Rush needed a full three coats to get enough colour, and so did Popstar Purple ideally (shown with two coats). The other three however, went on like a dream and with plenty of pigment, too. Everything Emerald and Gold & Gorgeous are metallics – Gold & Gorgeous being slightly more textured than Everything Emerald which is smooth. My favourite, and one that I would wear in a nano-second is Fuschia Frenzy. Cute.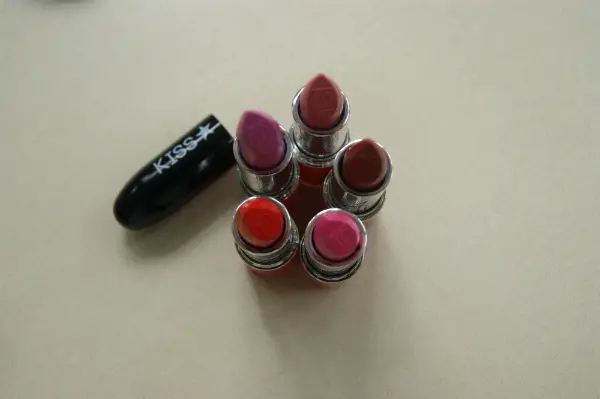 It would be fair to say I wasn't expecting the pigment level in these £3 lipsticks.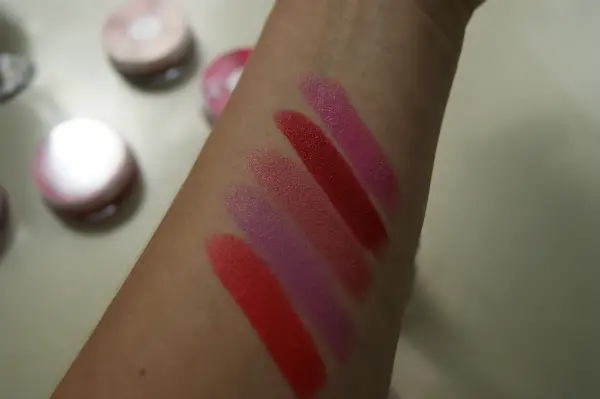 See! Nothing not to like, here. In fact, they're pretty impressive. So the line up is from bottom to top: I Wish, Rock Me, Moments, Be Mine and I Want.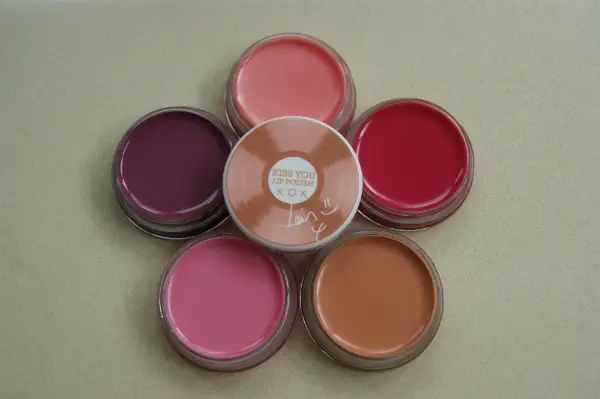 Next up, the Kiss You Lip Polishes. These are hints of colour for the lip, they smell like sweeties and that's exactly what they are – sweet. Other than Liam Loves…Blueberry, they're all very sheer.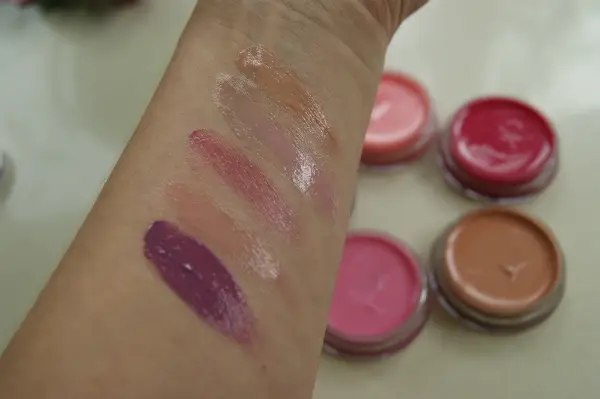 So, from the bottom to the top: Liam Loves…Blueberry, Zayn Loves…Watermelon, Niall Loves…Cherry, Harry Loves…Strawberry and Louis Loves…Vanilla. They've all (bar Blueberry) got a milky quality that's very pretty.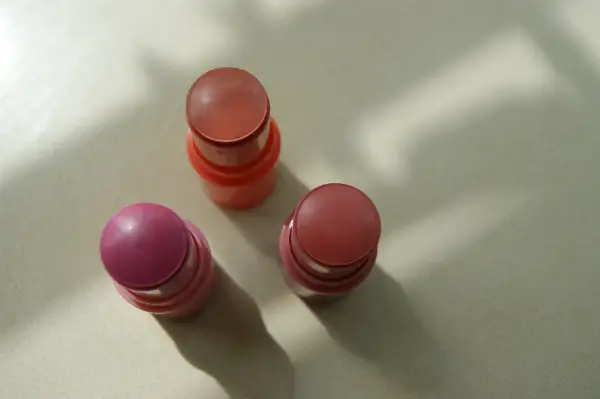 These are the three What Makes You Beautiful Cheek Tints.. again, a surprise in terms of pay-off, and not too oily in consistency either.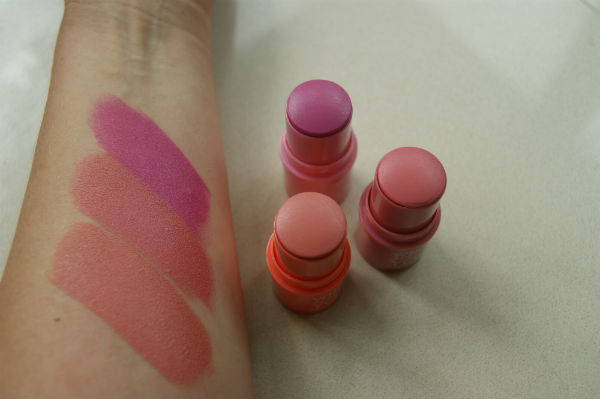 So from bottom to top: Coral Cutie, Rose Riot and Pink Explosion.
The One Direction make-up is just going to sell and sell – 1D have so many young fans and given the price points I'm genuinely surprised at how nice this range is. It's probably the cheapest official 1D memorabilia that there is and if it makes a 1D fan happy for pocket money, then fine. No problem. I'd have had a whole different perspective if it had been very poor quality.
The products hit Superdrug on 31st July.
Transparency Disclosure
All products are sent to me as samples from brands and agencies unless otherwise stated. Affiliate links may be used. Posts are not affiliate driven.