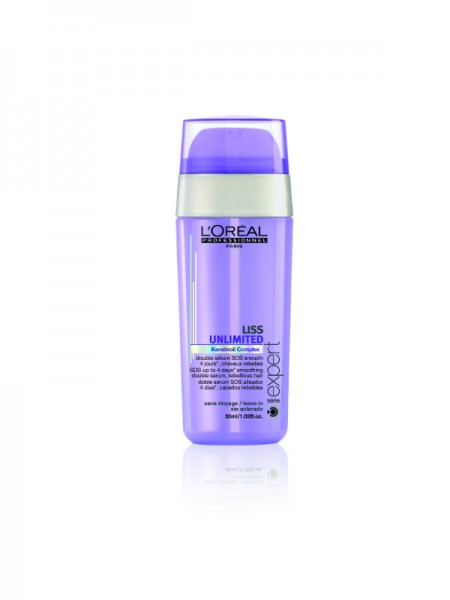 Last week I went to Neville Hair & Beauty in Pont Street  for the L'Oreal Professional Summer Smooth Service; a 45 minute (roughly) treatment that guarantees smooth and frizz free hair for four days. I've really noticed that anti-frizz products have upped their game in recent years – I've been having good, frizz free results with several brands. But, I guess there is nothing like the professional touch if you want that ultra-sleek, super-glossy look that is quite tricky to replicate at home.
The 4 day promise is quite a claim – especially as last week it was very humid and damp; perfect conditions for out-of-control hair – but, although my will broke on day 3 and I had to wash my hair, the Summer Smooth Service really did tolerate the weather conditions (I was pleased for a change to have some drops of rain almost as soon as I left the salon so I could really test the claims). If you've ever wondered why frizz happens, it's because hair absorbs moisture through gaps between the scales of the cuticle layer, ergo, the smoother the cuticles the less moisture can seep in. Products created to be anti-frizz add a layer to cover the gaps which is why, if you're prone to frizz, they can make all the difference.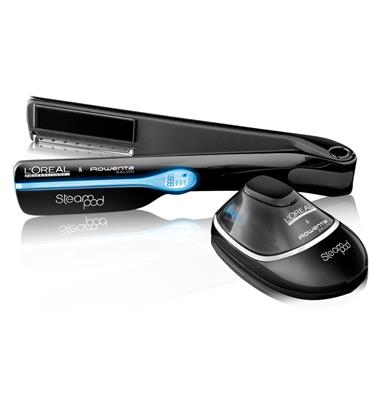 So, back to the Summer Smooth treatment – you get a wash, condition and serum application with the Liss Unlimited products, a brilliant blow dry and then the Steampod. A Steampod is a cumbersome thing, I must admit, but if you're in straightener re-hab like I am, then it is perfect. It works by using steam (which doesn't cause frizz) to straighten and it is far less harsh than straightener plates. One thing I did notice is that straightening with Steampod seems to give more volume than using regular straighteners – they're not called hair irons for nothing and that flat and droopy thing didn't happen at all. I think that was the main difference I could tell between the two tools and if you're in the market for new straighteners, Steampod is genius for fine hair because of the more volumizing effect and also for damaged hair because it won't wreak havoc on already frazzled locks.
You can, to be fair, if you have the products and the Steampod, do this at home, but from£15, the treatment is fantastic for special occasions (weekend weddings, I thought, or even pre-festival) when time's short and the glamour requirement is long. To find a salon, call 0800 072 6699.
So, the products are launching today, in salons, so look out for Liss Unlimited Shampoo (£9.85), Liss Unlimited Masque (£13.25) and probably the most essential, Liss Unlimited SOS Smoothing Double Serum (£13.25). The Steampod is £125 HERE.
Transparency Disclosure
All products are sent to me as samples from brands and agencies unless otherwise stated. Affiliate links may be used. Posts are not affiliate driven.