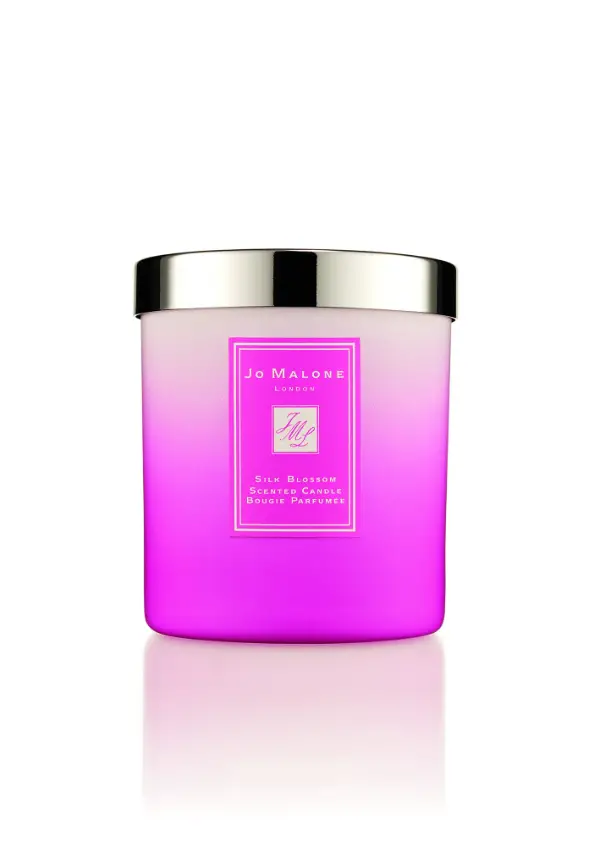 Beauty brands, can, if they want to, leave a mark on communities that are nothing to do with beauty, but more to do with being part of the wider world. I'm always surprised that more brands don't think outside the box a little more. The sale of the Jo Malone Silk Blossom Candle raises money for gardens and on the surface, you might wonder how that's particularly impactful. Jo Malone has already funded the caring for and cultivation of three gardens in London, Edinburgh and Liverpool.
Focusing on The Herb Garden within Edinburgh's Redhall Walled Gard for a moment, it's a garden that is run by SAMH (the Scottish Association for Mental Health), and it's been in existence for 29 years. Trainees work in the gardens for between three and five days a week. The very act of having something meaningful to do can be extremely helpful to people with mental health issues; working with plants that need caring for and cultivating is a very gentle way of raising self-esteem or nurturing a fragile sense of self. Plants don't make demands or talk back or argue! Pockets of beauty and stillness are so crucial; especially if you live in a city and especially if other aspects of your life are chaotic which is often the case with mental health issues. It's also a tremendous boost to a sense of purpose and confidence to not be defined by your illness, but to have another key aspect to your life – in this case, being a trainee gardener.
That's just one garden; Jo Malone is also in the midst of funding a new garden in Bristol that focuses on rebuilding the lives of the homeless. So, the money from the £42 candle (the full retail price minus vat) is split between existing and new projects, but each one has a therapeutic purpose. As if any of us need a reason for a new Jo Malone candle, there's a good one right here!
Silk Blossom is gently fruity with moss notes and hints of spice; a velvety and smooth scent that just fits in beautifully wherever you are. The Jo Malone Silk Blossom Candle launches in May.
Transparency Disclosure
All products are sent to me as samples from brands and agencies unless otherwise stated. Affiliate links may be used. Posts are not affiliate driven.