So, brands taking inspiration from other brands isn't really news, but I've spotted something so blatant, I can't not point it out. 
You may remember that Frontcover were stocked at Christmas time at Boots. Frontcover does amazing beauty 'sets' with illustrations on how to use the products inside to get certain looks. Their sets are a very certain style – black boxes – photos and diagrams on the inside and all you need colour wise to get a specific look. The kits were horribly copied by another high street retailer but they were such a poor imitation of the real thing, I couldn't take them seriously.
Not so these from Boots 17. Frontcover has been replaced at Boots by dupes under the 17 label. The same black boxes, the same 'get the look' contents with pictures on either side and diagrams with instructions and even the names of the boxes carry a very similar resemblance to Frontcover.

 

They are similarly priced although appear to be rather cheaper (and on a 3 for 2 currently).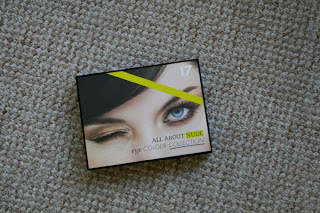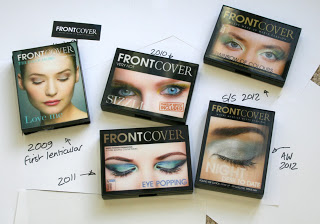 Frontcover did very well for Boots; so well that to my mind it can only be a commercial decision to make cheaper versions so that more profit goes Boots way and there is nothing to pay the brand. Yes, there are endless copies in the beauty world – even copies of copies – but here's the sharp end of what seems like better deal for the consumer.
Frontcover Day-Time, Night-Time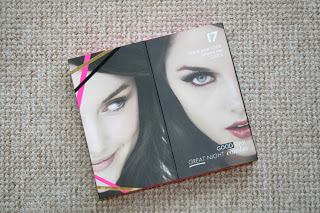 Boots 17 Good Day Great Night
Firstly, the quality isn't the same. Secondly, the consumers who bought or admired the Frontcover sets first time around probably won't notice it isn't the same brand – it looks pretty much the same, remember. Thirdly, for a small brand, the loss of a huge amount of business equates to a huge loss of income and therefore a loss of jobs and that is the bottom line.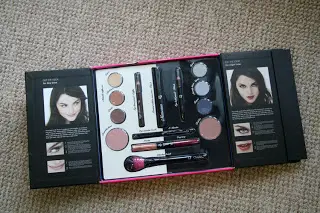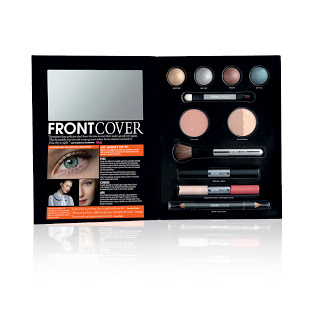 As it happens, Frontcover have been picked up b
y Sephora so they should do really well there, but many brands that are so intensively copied are not so lucky. Being given shelf space for a certain period of time to see how the market attends to the products is merely using a brand as a test run in cases like this – is it worth replicating or not? As it happens, Frontcover is apparently worth replicating on a commercial level, and the dupes will sell without a doubt. I can only think that Boots know it is worth replicating because of good sales of Frontcover in their own stores – I imagine that Frontcover had no clue when they agreed to go into Boots initially terms would change or that when they did leave, they'd be outrageously imitated. I must add that the other thing that is highly in Frontcover's favour is that the brand has a huge, huge following of loyal fans who won't want an imitation.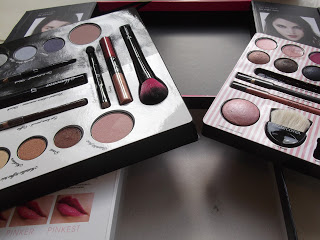 I don't like this aggressiveness and ruthlessness in the beauty space. I don't want my beauty world run by Boots thank you and I very strongly feel that huge companies like Boots should take more social responsibility within the sphere. If profit at any price is the consistent message with small brands then it really puts paid to the 'friendly high street chemist' face that they like so much. I am all for competition but am strongly for fair competition and in my opinion, this is not fair. Someone with their standing should be nurturing brands, promoting brands and encouraging diversity in brands so that the choices for the customer are better. There is no choice if it gets so cut-throat in business terms that brands have to think twice before considering shelf space there and if they don't succeed they go and if they do succeed they're squeezed to the edge for margins. It seems like a lose-lose for small or independent brands right now.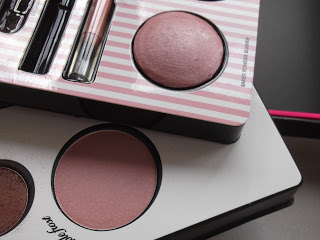 I bought one of the boxes to do a like for like quality comparison.To be perfectly fair, there isn't much wrong with the Boots quality in general terms – but that doesn't make it the same quality as Frontcover. Frontcover gives more in terms of pay-off and pigment and their formulas tend to be baked which translates to multi-use because you can use them wet or dry. The Boots formulas are fine – soft and easy to use; the tools are of lesser quality but still perfectly usable. The eye liners in particular aren't as soft as Frontcover, I noticed.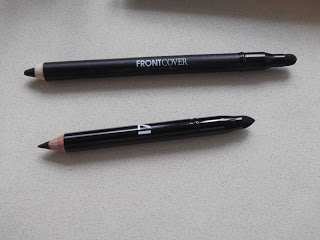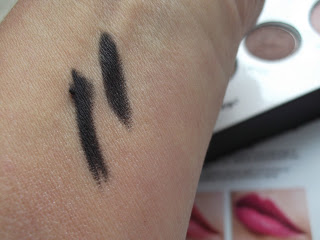 Top is Frontcover, bottom is Boots 17
So, does it really matter? Well, in world terms, no, there a billion things that matter more, but think of it like this: long term, smaller brands will just fizzle out because there will simply be no point in being creative and different when they know that literally the following season their individual work will be taken as a green light for anyone to copy. Clever design will mean that others are just different enough to avoid copyright law but so similar that the consumer won't really know the difference. We will ultimately be putting all our money in one giant pot and narrowing our own choices in beauty..the more we buy into 'bargain' homages, the more we squeeze out innovation and choice.
Transparency Disclosure
All products are sent to me as samples from brands and agencies unless otherwise stated. Affiliate links may be used. Posts are not affiliate driven.