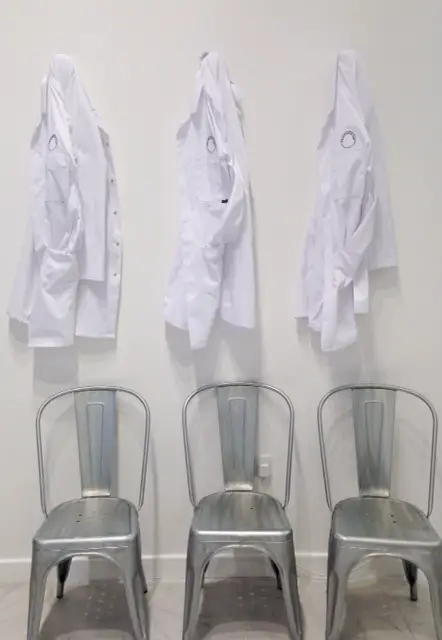 Yesterday, I got to experience a very interesting concept ahead of The Beauty Project at Selfridges, which starts in May. The Fragrance Lab at Selfridges is like nothing I've experienced before when it comes to fragrance (or anything else, for that matter!). I don't want to give too much away in the post because if you are going to have a go yourself, it's like being told the ending of a book when you're only half way through. However, in general terms, after filling in a screen-questionnaire, you go through a series of rooms, all with olfactory and sensory elements, making decisions about how the smells resonate with you. You have an audio guide who talks in soothing tones and asks you a series of questions pertinent to each room. Actually, one tip would be to ensure you are in quite a zen state of mind before you do this – me and my audio guide fell out a bit because he was a little bit too slow for me!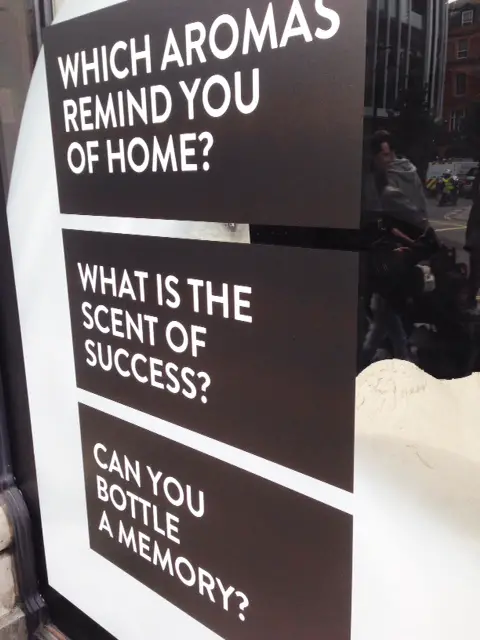 In the final room, you're asked to select an object and I chose something with a scent that resonated with me but I wasn't sure whether it was in a good way or not.. it just seemed to be the smell that had the most impact while the other scented objects didn't really make feel anything at all. At the end of the journey (allow a good 15 minutes) there's a chap in a lab coat (charming) who gives you your fragrance 'prescription' based on what you've chosen on the journey. This was the most interesting part for me, because my prescription turned out to be a scent that I really didn't like – I am not fond of foodie scents and the fragrance was overwhelmingly foodie. Mr Lab Coat explained that it was a fragrance that others would love on me, but if I didn't like it myself, he had a second option. To be fair, he hesitated over the first and second option (bearing in mind this experience is still at test run stage), and as soon as he brought out the second option and I'd smelled it, a smile broke out on my face. It is absolutely the fragrance that I would have chosen myself.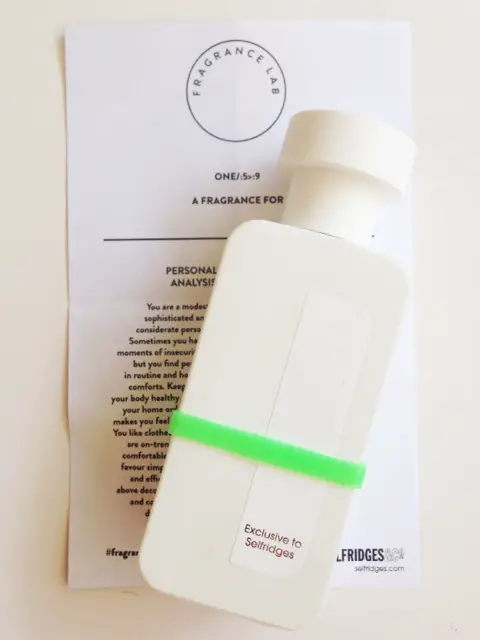 The fragrance (no name) is lightly floral with sweet elements and a woody/musky dry down and created by Givaudan. I was still smelling my wrists several hours later just to get a whiff of it again! There's a little bit of personal analysis with Mr Lab Coat (aka Fragrance Lab Technician) which I found rather lovely – I had raced through a little bit (ever impatient) and he picked up on the fact that I like to get straight to the point. Never a truer word! My analysis also pointed out that I like home comforts (which I do) and also said I'm considerate, modest and sophisticated (ahem, cough, cough) – I'll let you decide on those! Ultimately, if you're going to take this fragrant journey through the Fragrance Lab at Selfridges, be in the right frame of mind for it and let yourself loosen up to get the most from it. You do have to suspend belief and just go with it – my practical side is very strong and I think it held me back from having the full immersive experience, but as a shopping experience, it's one to try because I'll bet you've never done anything like it! The Fragrance Lab at Selfridges opens on 1st May as part of the Selfridges Beauty Project; a month long exploration of beauty through experiences, talks and products. It's £65 and you will need to book an appointment HERE.
Transparency Disclosure
All products are sent to me as samples from brands and agencies unless otherwise stated. Affiliate links may be used. Posts are not affiliate driven.