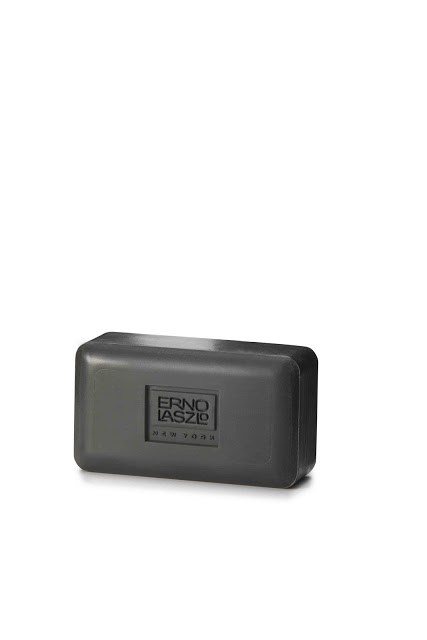 The famous Erno Laszlo Sea Mud Black Soap
It's really interesting watching a brand re-launch. Erno Laszlo is something of a phenomenon because it has the glamorous heritage, the original formulas (boosted and perked up by newer, more skin friendly science) and it has secured a slot in Harrods where it is doing very well indeed with a waiting list of over 300 for the famous Laszlo Black Soap which is the most requested beauty item in Harrods Beauty Halls. All of these things on their own are more than desirable for any brand but together, they make it special. And, while I struggle to get truly excited about skin care, I have to admit to a squeal (okay, it might have been an undignified scream) of delight when I tried the newest roll out of the original range, Phormula 3-9 Repair Balm, part of the Phormula 3-9 range that also includes Repair Cream and Repair Serum.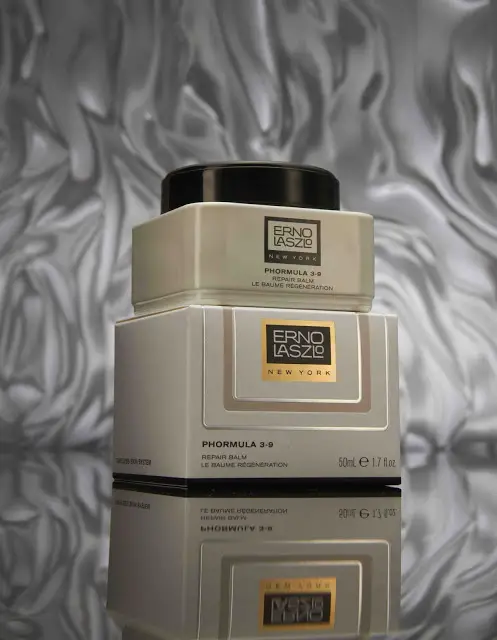 Sneakily, I am going to also say that the man behind the Laszlo revamp is Charles Denton (ex-Molton Brown), and if there is one thing I can guarantee you is that his skin has improved ten-fold since he took the brand on. And if that's not proof that it works, I don't know what is. I saw him at the beginning looking and I saw him yesterday and the difference in his skin texture and overall look is amazing. Normally, it's rather impolite to be so personal but I absolutely love to have living proof of a range rather than a press release and a promise and I don't think he will mind the observation.
So, Phormula 3-9 Repair Balm is a kind of protectant barrier cream – you can't really wear foundation very well over it without the pilly thing happening, so I've used it overnight on my face and several times on my hands. It's a wonder balm – it really is. Because the formula is a secret, there isn't that much I can tell you other than it is high raspberry stem cells to increase antioxidant function, Tacamahca seed oil and Chaulmoogra oil. That's pretty well all I know. However, what I can tell you also is that clinicals show that after one week, when tested on wounds they improved by 67%. 
I love the stuff.. it's that kind of instant YES! when I put it on my skin – it makes it look and feel moisturised and softened in a way that is hard to put my finger on, but it's just more so than anything else I've come across I think. And, unless my eyes are deceiving me, I think it gives a slightly gauzy effect. 
The not so great news is that it is phenomenally expensive! £255. Gulp. However, nobody buys into a very premium range thinking they're going to get it cheap, so in keeping with the brand's aim at the luxury market, it's not a surprise. 
Finally, the Erno Lazslo website HERE has done something very unusual for a luxury range – they've shown real users as they really look with a good age range represented.. check out 62 year old Grace who looks everything glowy and elegant and exactly as I would like to look as I get older. Luxury brands are normally very loathe to go down this route.. in fact, they never do, in case real people think that at age 62 for example they might not be able to get the skin of a 20 year old by using their creams which is what most brands would like us to think; the old hope in a jar theory.
Anyway, Repair Balm goes on sale in Harrods next week, followed by the Serum and the Cream in October. There will be a wait list, I have no doubt at all.
Transparency Disclosure
All products are sent to me as samples from brands and agencies unless otherwise stated. Affiliate links may be used. Posts are not affiliate driven.