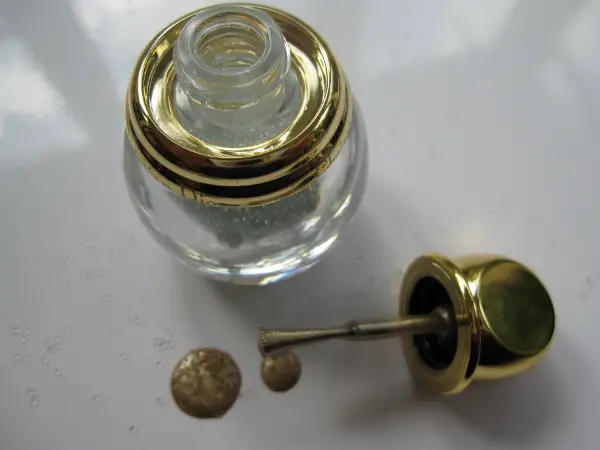 The setting for Dior Golden Winter is the Palace of Versaille on Christmas Eve. Golds, reds and jewel embellishment are the cornerstone of the vision. I often feel eye-brow-raisy at some 'creations' and their inspirations, but I get this.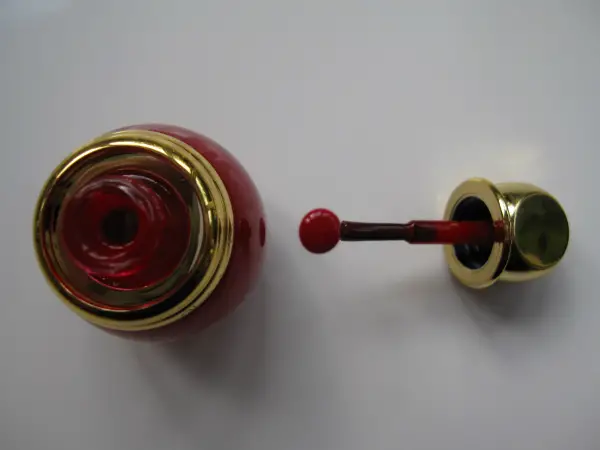 The nail polishes (above is Le Vernis in Marilyn) are in those gorgeous, dressing-table-worthy bottles that only seem to make an appearance at Christmas from Dior. Marilyn is a blood red shade, but there are three others, including Minuit (a golden shimmer plum), Royale (a fuchsia pink) and Winter (milky pink-gold).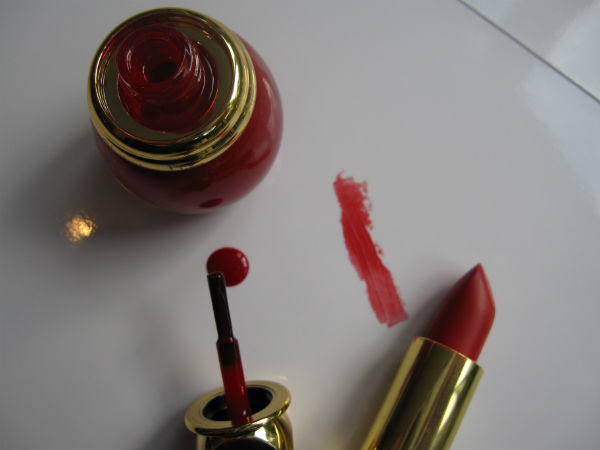 The lipstick shown above is Diva in a matte finish ruby red – there are three other shades too, which I don't have: a frosty beige (Etoille), pink-gold (Royale), raspberry brown (Winter) and deep fuchsia (Minuit).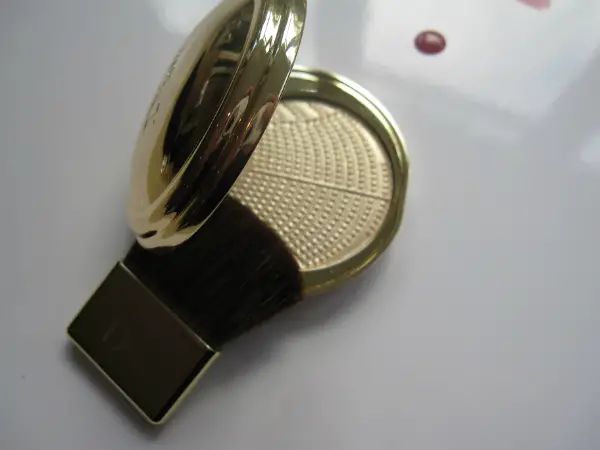 This is my least favourite product – yes, it's pretty and yes, it's perfumed but highlighting anywhere on your body with gold is such a short-lived thing and at £49, such an indulgence. Saying that, indulgence is what Christmas is made of!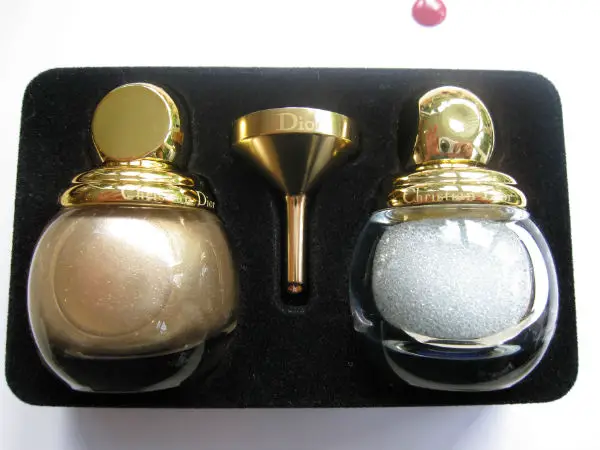 Obviously, my head is completely turned by this! The Dior Jewel Manicure Duo takes the whole 'caviar' nail thing a step on – the beads feel like silica or something similar and they're transparent, so when you add them over the gold they take on the gold colour. The effect ends up like textured gold. I will swatch – just bracing myself for thousands of beads everywhere!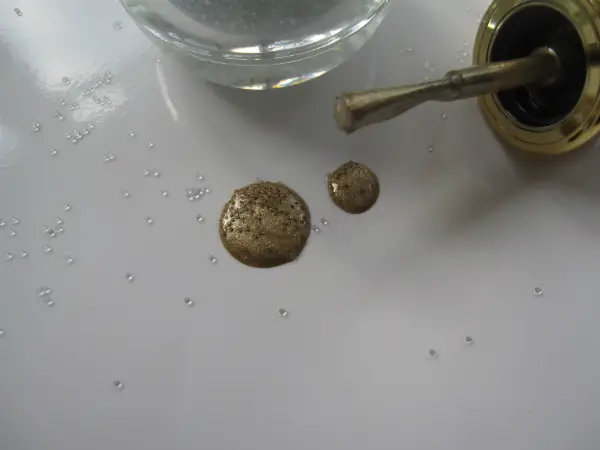 So, that's it for the intial impression – there are a few other bits and pieces that I will swatch separately – a very pretty waterproof liner in Rosy Gold to name one.
Prices are luxury, as you'd expect: Polish is £20, The Duo Nail set is £30, Lipstick is £27. The collection should be launching today but I haven't seen any sign of it on-line yet.
Transparency Disclosure
All products are sent to me as samples from brands and agencies unless otherwise stated. Affiliate links may be used. Posts are not affiliate driven.