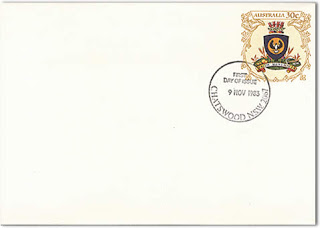 Replies to letters from my inbox.
Dear Student,
Yes, I'm really happy – genuinely – to answer your long questions to help you complete your essay/thesis/homework on blogs. In fact, I'll even go the extra mile and take time to consider carefully what you're asking and how best to help and inform you. But not if you can't be bothered to say even a basic thank you when I've spent a long old time doing so. BBB
Dear Brand
Thanks for offering to submit a free video to my blog. But you know and I know an ad when we see one. Thanks, but no thanks. BBB
Dear Intern
Thanks for demanding a guest post on my blog because you are interning for Vogue without once using the word please. Thanks for forgetting to use capital letters even on my name and also for using a system of punctuation that can only be described as minimalist. Thanks too for needing to be prompted to suggest something you might blog about and then choosing several things I've already posted on. BBB
Dear Website
Thanks for asking me to take your link on my 'fashion/lifestyle/beauty' blog. Unfortunately, you have forgotten the two-way street system, so no thanks. BBB
Dear PR
Thanks for asking me to feature your product on my blog. But, er, I might need to actually try it first. So perhaps you could send the product before hoping I might just 'pretend' I tried it. BBB
Dear Social Media Agency
Well, here's the thing. Offering content/guest posts for my blog implies that I'd rather have you writing it than me or I'm not able to think up my own content. Most bloggers write their own blogs, err, obviously. And yet you still think we might bite. Hmm. BBB
Dear Mr Choi from The Hang Seng Bank
No thank you. I suggest you approach Mr Ngosi from the Nigerian Lottery that I keep winning – I think you'd get along really nicely. BBB
Transparency Disclosure
All products are sent to me as samples from brands and agencies unless otherwise stated. Affiliate links may be used. Posts are not affiliate driven.