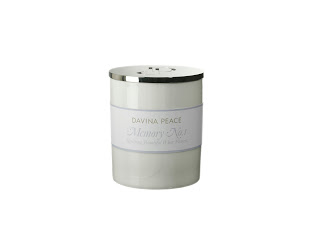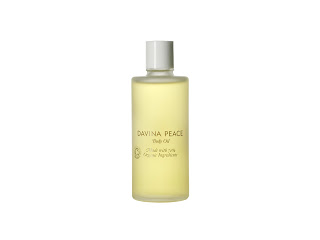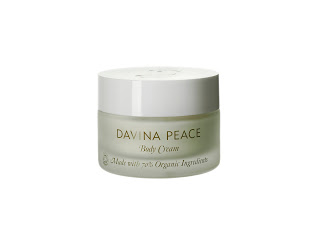 The thing that is striking about Davina Peace the person is that she quite literally sparkles. I've never seen such a glowy individual in my life…her eyes are twinkly, her skin is clear, her hair is shiny – you get the wholesome picture. So, it is no surprise to discover that her luxury range is all about naturals, organics and sustainability. I'd like to say that when I met her she was wearing tree-huggy hemp clothes, but no, she managed to look like she'd just walked straight out of Chanel.
Davina has made a career from ethical branding, launching Saatchi Sustainability in London, and working at the Soil Association at uni, so it is a natural move to producing an environmentally and socially responsible beauty range. Quite how this will translate to sales, I'm not sure. I don't know if we are yet in a place that we will buy into a brand because of it's ethical stance over and above other brands we already know and like. But, it will be interesting to see how it all turns out. The Body Care range is Soil Association certified and all products use fairly traded ingredients or ingredients from sources where communities are supported where available.
I've tried a couple of the products – the most impressive has to be Davina Peace Body Cream (70% organic). It is a beautiful body cream, softening, nourishing, moisturising and long lasting with an earthy scent that doesn't hang around and ruin your perfume. I can easily say that it out-moisturises most of the other body creams I've tried. What is interesting is that it slips over the skin easily and sinks in quickly, and yet it uses no silicones – the ingredients usually responsible for the tactile aspect of creams and lotions. Davina is the first person to use organic Crambe oil, derived from the UK grown Crambe Abyssinica plant whose lipid profile allows for a similar silkiness to silicone. The other product I've tried is Body Oil – again, a very high spec product packed with repairing oils such as jojoba and safflower, with anti-ageing Crambe Maritima sea plant extracts thrown for its revilatization properties as well. The scent is a little predictable – it smells as you would expect a generic organic oil to smell, but that said, it is a genuinely sumptuous oil that makes you feel as though you are throroughly pampering yourself.
There's nothing cheap about this range – presentation is clear, clean and expensive looking, nothing's been spared on the ingredients for ultimate performance and it's fragranced for broad appeal, but priced for the luxury market (Body Cream is £55 and Body Oil is £45). If sustainability and responsibility sways your purchasing, this is a brand that will tick all the eco-luxe boxes (except possibly carbon footprint as ingredients are sourced from all over the world – although maybe that's neturalised by all the other elements…not sure how these things are calculated).
Other products in the range include a handcream and beeswax and Ecosoya blend candles with no palm oil (surely one of the world's most ecologically ravaging ingredients) in beautiful porcelein holders (the mini versions can then be doubled as egg-cups – they're the perfect fit), fragranced in White Flowers, Spiced Punch and Citrus Fruits and priced at £36.
Find Davina Peace at http://www.davinapeace.com/ going ecommerce on 1st October, and launching into Harrods on 1st November.
Transparency Disclosure
All products are sent to me as samples from brands and agencies unless otherwise stated. Affiliate links may be used. Posts are not affiliate driven.