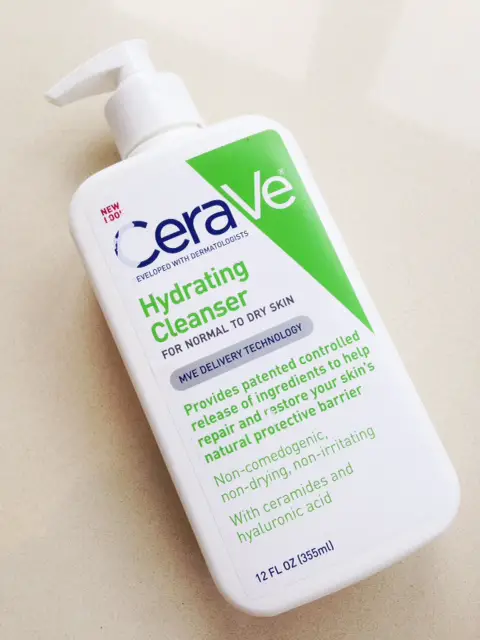 I think Bioderma has got some competition here with CeraVe; a brand that caters for sensitive and overwrought skin. It's seriously good stuff. I chose the CeraVe Hydrating Cleanser because my skin is on the drier side and I'd go as far as to say it's one of the best cleansers I've ever used in terms of leaving my skin feeling totally clean, but moisturised and soft at the same time. More importantly, CeraVe Hydrating Cleanser is fragrance free. If you have sensitive skin that reacts to fragrance in the ingredients, then you don't have many beauty options because fragrance is absolutely everywhere. It's a wash-off cleanser, and you do need to be thorough with the wash off to get rid of all make-up, but a double cleanse completely did the trick. My skin felt as though it had a slight hydrating film over it after using but my over-riding impression was one of comfort.
Comfort in a beauty product is one of those things that you need to experience yourself; it's hard to find words to describe the small but significant difference in a product that leaves your skin feeling comforted as opposed to one that doesn't but here goes! Post CeraVe Hydrating Cleanser, my complexion felt soothed although this wasn't something I was looking for in this product. It also felt soft, and as I mention above, lightly filmed, making it flexible and super-smooth but not weighed down. It's nothing like the feel of skin after say, an oily balm cleanser, it's more gentle than that and I didn't feel that my skin had lost one drop of hydration – I guess you could say it feels totally skin compatible.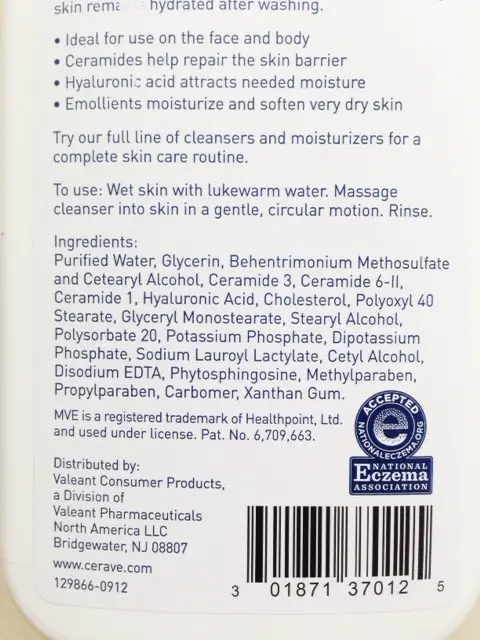 CeraVe is readily available in the US, but not in the UK – I bought mine on Amazon – but it's a high recommend from me for anyone who needs gentle and effective cleansing that won't irritate with fragrance or other ingredients. I love the fact it contains Hyaluronic and Ceramides (although as far as the cleanser is concerned, you'll wash most of that off, I imagine) and all in all, it's a real find. Let me know if you try it.
Transparency Disclosure
All products are sent to me as samples from brands and agencies unless otherwise stated. Affiliate links may be used. Posts are not affiliate driven.