Get ready for a Benefit bargain with the They're Real Booster Set.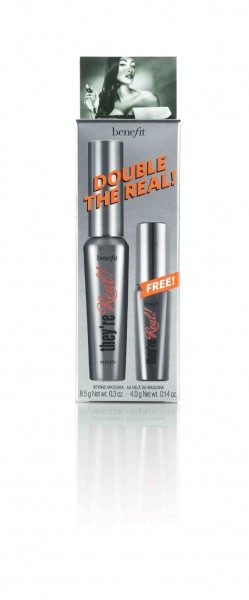 Bottom line is that, as its They're Real's 2nd birthday,  you pay £19.50 which is the cost of the bigger They're Real, and you get the little one in the same pack for free. Handy. It's available from 3rd August and I'm pretty sure it won't hang around for long.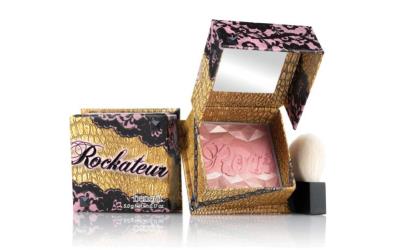 Now, the mysterious case of the less-Rockateur-than-expected! Eagle eye'd Beaut.ie spotted that you don't get nearly as much of Rockateur in the box as you do other cheek boxes by Benefit even though they're all the same size. So, that doesn't seem right. I've checked with Benefit and suddenly all is making sense again because we've gone into it properly.
Benefit says: "Soft formulas can crack if they sit in a pan that's too deep; Rockateur is made differently to the rest of our powders and so the size, rather than the price, reflects this." So, what if Rockateur was the same size as the other powders (which do vary slightly anyway)? Currently it costs the same as the other boxes, £23.50, but if it were the same size as Dandelion at 7g, it would cost £32.90. If it was the same size as Hoola, Coralista, Bella Bamba and Hervana, it would cost £37.60. If it was the same size as Dallas it would cost £42.30 and if it was the same size as Sugar Bomb it would cost £56.40." So, instead of price varying, Benefit have chosen to weight vary according to ingredient and technology costs.
All Benefit powder boxes have their weights clearly marked on the packaging, but I have to admit that Rockateur looks mighty slim against counterparts. That said, you really won't need a lot – it's designed to give a sheen to the skin and you totally don't want to over-do that one!
So, mystery solved. Rockateur is on a one-day release in stores on 27th July – if you miss it then, it's the long game til September for you :-).
Transparency Disclosure
All products are sent to me as samples from brands and agencies unless otherwise stated. Affiliate links may be used. Posts are not affiliate driven.