[unpaid/sample/affiliate/ad] Miranda Kerr's beauty line, Kora, feels like a new brand but in fact, it first came into existence in 2009. Lockdown gave it a chance to really flourish in the UK when skin became one of the best distractions from the chaos. We all know that wholesome ingredients and low environmental impact have shifted up the must-have pole and Kora fits both briefs. It looks (to me) like the brand has had some creative re-thinking – like a lot of organic brands, trying to look good-for-you often meant looking apologetic and bland. More recently, to be considered 'clean', packaging needs to be pastel with quirky fonts and VEGAN in the largest typeface that can be squeezed on the tube. So, I feel some admiration for this brand that was being 'now' back then and the new refillable glass jars capped with such chunky, shiny and flashy lids. Apologetic, they are not :-).
The obvious thing is that you buy the jar and jewelly lid and thereafter, only need to purchase the refills. I'm already trialling a different skin care range with another waiting in the wings, so I have to date only surface tested the Active Algae Moisturiser – it's perfect if you don't like heavy products on your complexion. The timing of this launch is good because summer is not when you need a second layer of sweat on your face.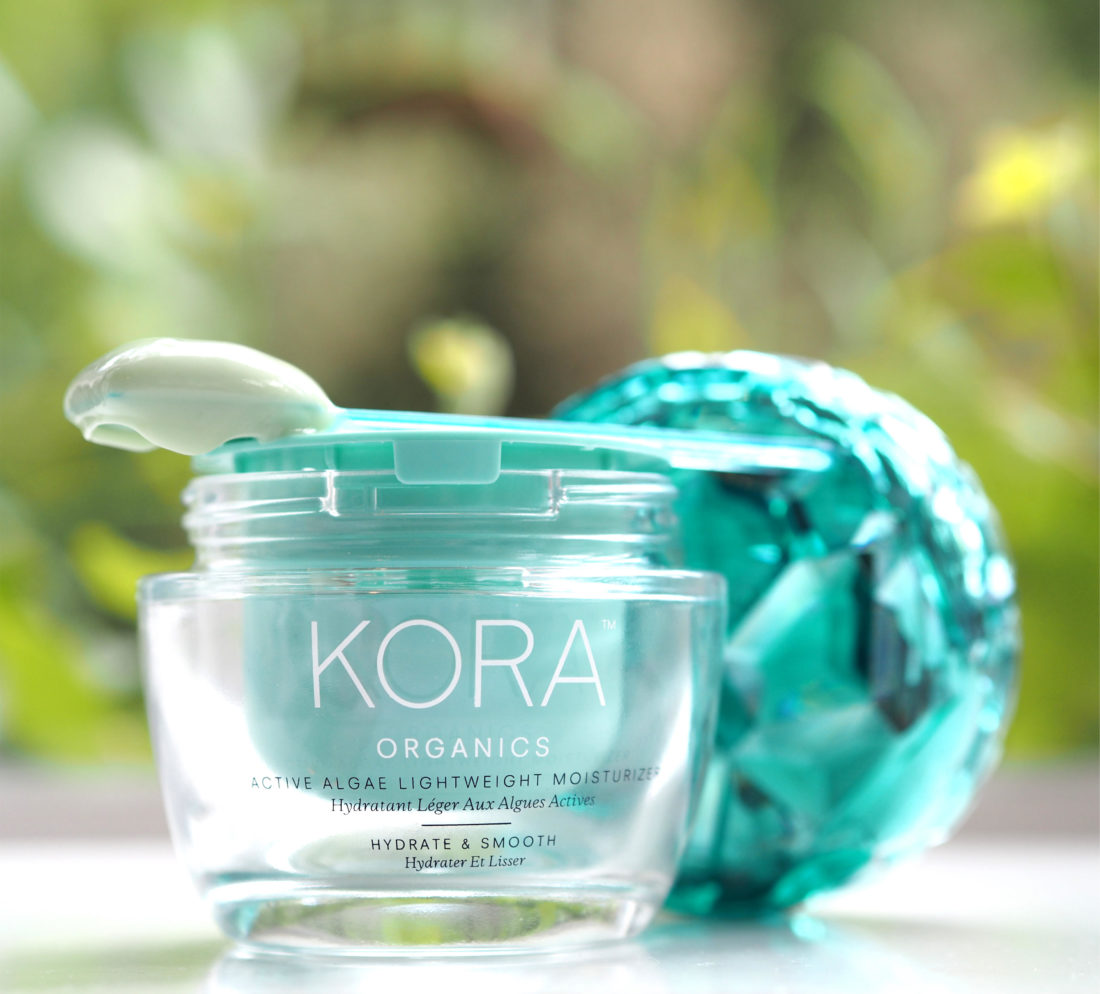 I'm seeing an upsurge in skin care that's talking to mid-life women who are experiencing changeable skin – by that I mean spots, oiliness, dryness, sensitivity and anything else you care to mention that suddenly appears out of nowhere at certain times of life. It's not all about the heavy hydration and 'age-defying' – a lot of the time, skin care is just about maintaining equilibrium. The ingredient list on Active Algae Lightweight Moisturiser is solid for positive influences on skin – green tea, algae lipids, alpine rose and mineral-loaded liposomes.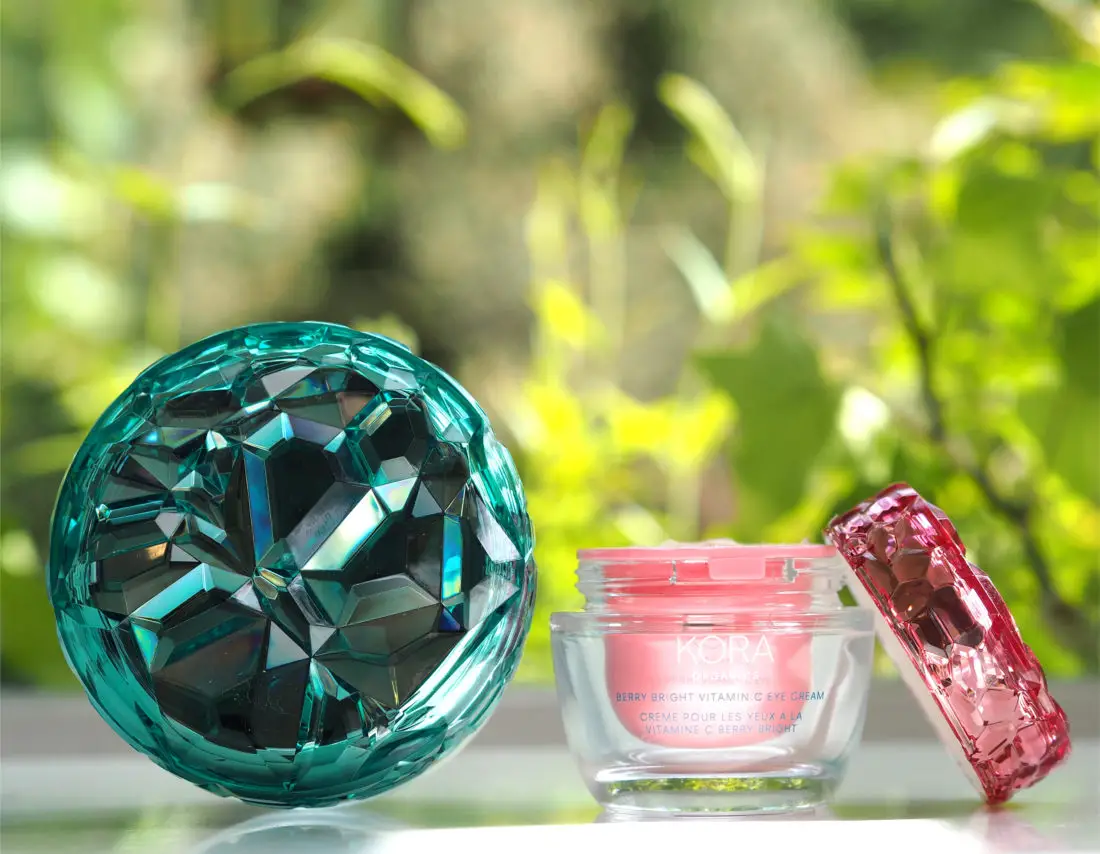 On the Kora website there are before and after pictures that seem to be calming break-outs but they're quite shy to claim that in the literature. 'Purifying' is as far as it goes and I would have liked to see more clarity (sorry) on that but I'm on board with soothing and hydrating. The texture is a lightweight gel that feels cool and soothing on the skin, with an instant moisturising effect – to me it feels a bit tautening as well. After working over my complexion, my skin felt very smooth – as though I'd used a light oil but with none of the sheen. Really, you need to give this a full month to see any of the claims – minimizing pores and fine lines, calm and smoothness and more even toned – but I like it a lot for a punchy shot of moisture with none of the down-sides. It also sits well under the bases I've tried it with. It's £51 for the initial product and pot HERE and refills are £42.
Non-affiliate HERE.
Transparency Disclosure
All products are sent to me as samples from brands and agencies unless otherwise stated. Affiliate links may be used. Posts are not affiliate driven.