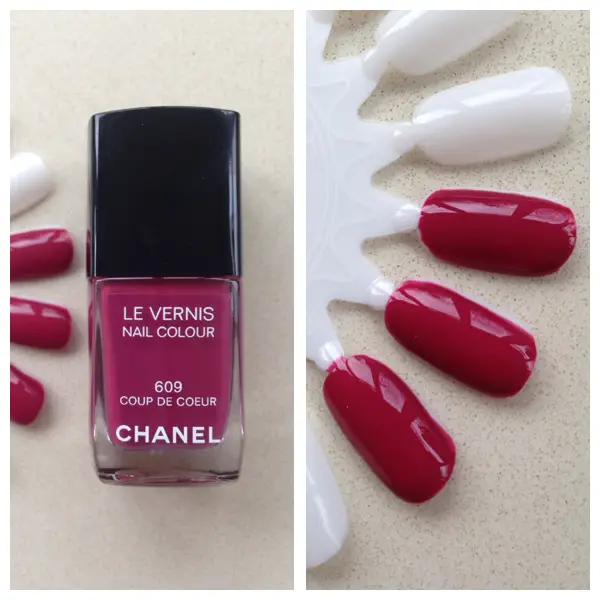 New shades of Chanel Le Rouge and a new Le Vernis thrown in? Always a winner! Starting off with the beautiful Le Vernis Coup de Coeur , a deep, almost ashy pink shade. I looked up the translation for Coup de Coeur and it's a very typically French term that's hard to translate literally but it's more or less 'love at first sight' – something you fall for immediately. Bang on, because I have! So, to the lipsticks. I don't have all of them here yet but there are new drops into all the Chanel lip ranges launching on 14th February 2014.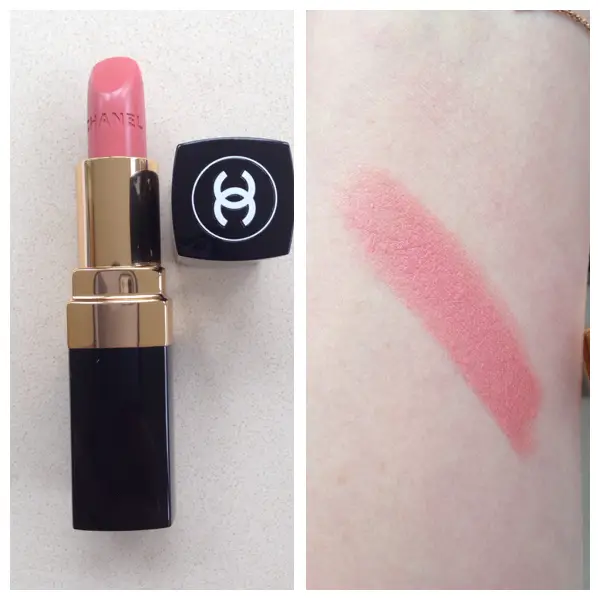 Starting with the Chanel Rouge Coco range, new neutral shade, Cheri, above is accompanied by Irresistible – and they're both limited editions. The Rouge Coco range is a hydrating lipstick with a little sheen to it.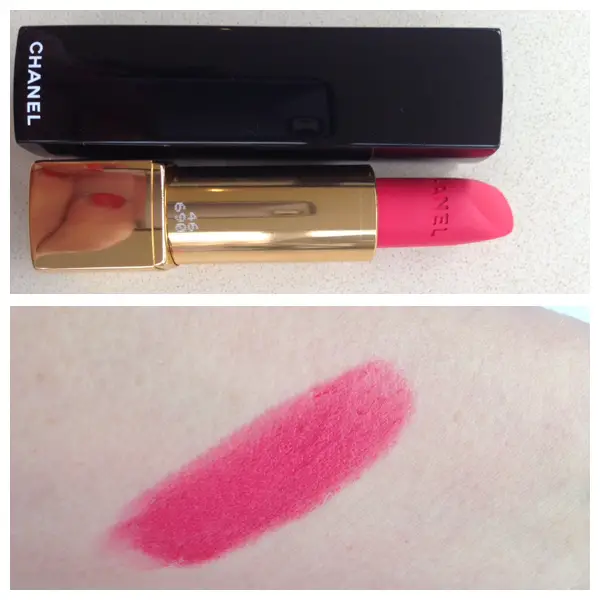 My favourite – Chanel Rouge Allure Velvet in La Malicieuse; a luminous matte shade (actually it looks more matte in the bullet than it does on the lip). It's a bolt of warm pink that's accompanied by another shade, L'Amoureuse.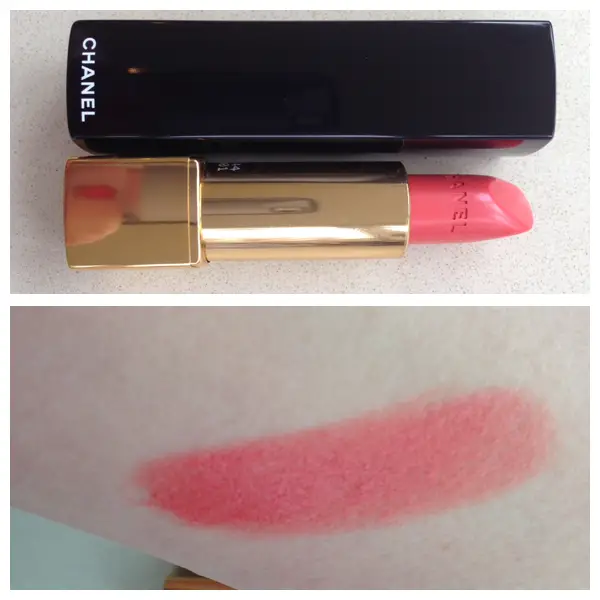 All sweet and full of peachy punch is Chanel Rouge Allure Conquise, a highly pigmented shade that falls somewhere between matte and satin. It's joined by Fougueuse.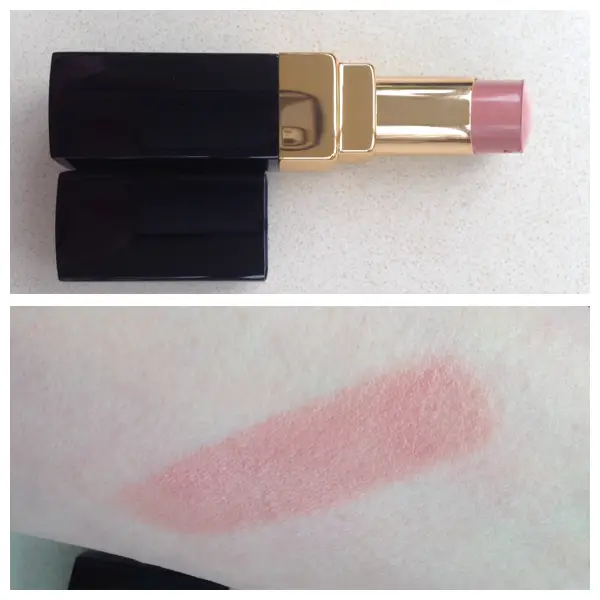 Above is Chanel Rouge Coco Shine in Satisfaction – this is my favourite of the Chanel lip finishes because it has just that little bit more of a shine to it and the colours are sheer. Satisfaction is joined by three other shades, Emotion (below), Boheme and Mutine (limited edition).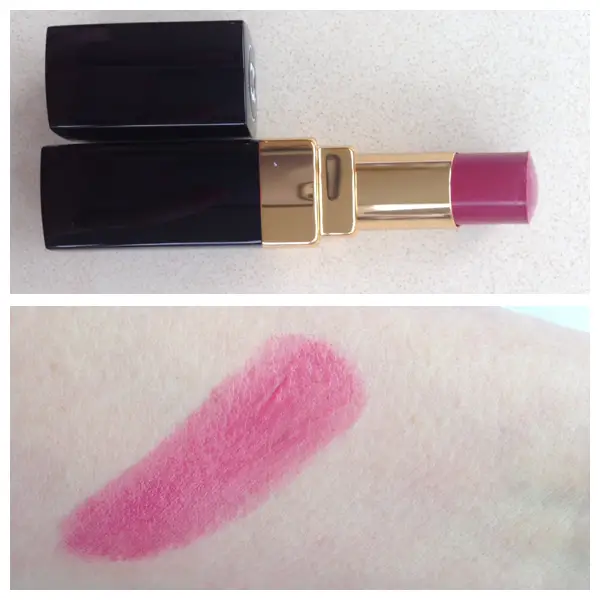 And finally, Chanel Rouge Coco Shine in Emotion.. a gorgeous winey-pink with a beautiful sheen – I am going to be adventurous (for me) and wear this one!
I'll pop up some of the press pics tomorrow so you can see them in full glory; this post is just an indicator of what's ahead. Given that they all launch on Valentine's Day, I'd say there's nothing more appropriate for a loving gift to self!
Transparency Disclosure
All products are sent to me as samples from brands and agencies unless otherwise stated. Affiliate links may be used. Posts are not affiliate driven.