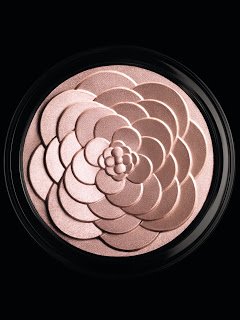 Guerlain Spring Meteorites Cruel Gardenia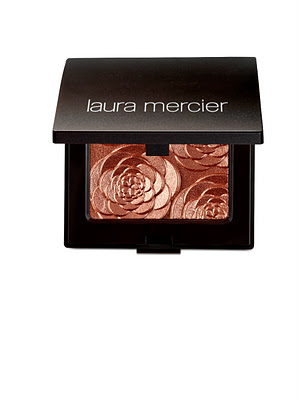 Laura Mercier Rose Rendevous
There's a bit of stir going on about beauty brands copying each other's work. This time it seems there are questions about the Laura Mercier Palette and Guerlain's spring blush. It's made me sit up and think, well, copying goes on all the time; usually cheaper brands emulating premium ones in the hopes that because the products are lookie-likies they will set a little ping off in the shopping genes that make you put your hand in your wallet. 
Brands closely guard their creations, and quite rightly so, and if there is one thing to be said against the immediacy of blogging, it is that very often it gives emulators a bit more time to get their act together and copy, to varying degrees, the new collections. I can quite see why this is frustrating for brands who, like Guerlain, put enormous resources into producing creatively driven ranges.  It makes me wonder why more brands don't take a legal route when they see things so outrageously similar to their own inventions or innovations. 
One brand kicks off with a colour-changing blush and twenty more have the same thing lined up within hours. I only need to say 'rotating mascara' (whatever did happen to those?) and you'll get the picture. 
But what's curious is how brands all seem to come out with the same colours for a season. There are, of course, standard colours that make an appearance every season, such as pink for spring, berry shades for autumn and the obligatory red lipstick for Christmas. That's a given. But what is more curious still is how spring is looking very floral for many brands; flowers etched into the make-up. Can it really be co-incidence? 
There is are very particular shades of green and pink for spring that are an emerging theme. In fact, many beauty brands opt to use colour-trend agencies; who *set* or predict trend colours for a particular season. It's used mostly in fashion, but the knock-on effect for beauty is obvious. One of the most notable is Pantone, and the more brands that follow their advice, the deeper a trend is set. Pantone set colour trends using a (secret) panel of advisers from all walks of industry life, not just fashion or beauty. Those that follow the Pantone trend prediction will be a key part of an upcoming trend, while those that don't just have to cross their fingers and hope for the best. 
Givenchy Prism for Spring 2012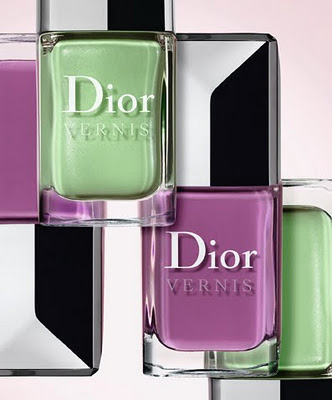 Dior Nails for Spring 2012
The Laura Mercier Palette and the Guerlain Palette are so similar in style that it looks as though that the same design was sold to both brands. I have to strongly doubt that deliberate espionage was at play.. I don't think they've got the time or inclination to do all that. But, nonetheless, there is talk of secrets being spilled. It's quite easy to see how one brand gets hold of another's information. Looks and designs are planned about a year ahead, so this time last year, prototypes would have been available. Some brands get staff to trial the products (but don't see packaging) before they go into production, but the general rule is that they cannot use them in public or share information about them. Then of course, there is the factory floor where the make-up is packed. And, also the component manufacturer factory floor.. there are many stages where product secrets could potentially be leaked. It would be quite wrong to imply that these are where leaks occur.. I genuinely have no idea, but it's really to illustrate that it is hard to keep a beauty secret! Guerlain have had the good grace to come back with a statement about their flower symbol and confirm that yes, the similarity with Laura Mercier is nothing more than unfortunate co-incidence. 
With brands under the same umbrella (i.e. Lauder, Clinique, MAC, etc) there is simply no point in cannibalising each other's ideas although the products will be all made in the same lab; especially skin care. However, big brands do listen to trend prediction agencies and therefore it isn't surprising that beauty trends follow a similar theme seasonally if they're all using the same small pool of trend predictions. I'd expect the less premium brands to be able to knock out a knock off at some Chinese factory in a few weeks, but that isn't the case for the premium brands who either make their own or use selected manufacturers. So, while I get where the colours have come from now, I'm still not sure how so many brands have come up with embossed florals as a theme. And, I'll probably never know. Ah, well.
Transparency Disclosure
All products are sent to me as samples from brands and agencies unless otherwise stated. Affiliate links may be used. Posts are not affiliate driven.