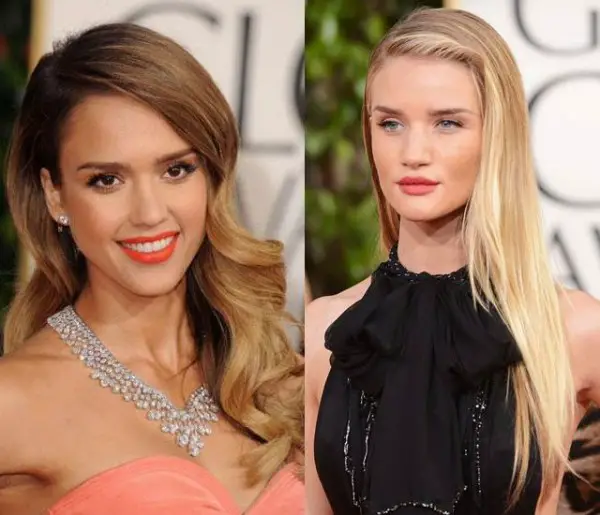 So, when you wondered what the next big thing in hair was going to be, I bet you didn't consider tortoiseshell! I seem to remember that accidental tortoiseshell has made appearances before – those of you old enough to remember 'feathering' will know that a feather-cut and dodgy highlights did make a kind of tortoiseshell look, but not in a good way.
Colour specialist, Jo Hansford,  has created Ecaille – the next move on from ombre and altogether more sophisticated due to more subtle colouring. It's a colouring technique and you have to go to the salon for it, but it can't be long before bigger brands are packaging up the concept for a home do.
It's better that I let the salon do the talking here – they're explaining it better than I ever could!
"Ecaille works beautifully on all hair colours and can be adapted to give the best match for your skin tone. For brunettes, the process marries two different depths of lights with chocolate shadows and for the warmer skin tones; Ecaille matt with ash tones gives the look a slightly cooler edge.
For those who were born to be blonde, winter blitz lights will add bright flashes of blonde around the face, illuminating your fading tan and brightening your skin tone in the duller winter months. This technique freshens up grown out summer blondes or highlighted hair by using cleverly placed flashes of vanilla or Icelandic blonde tones with the rest of your current colour, revealing an all round multi-tonal and elegant finish for winter."
So, what do you think.. will you go tortoise this winter? The Jo Hansford Salon is HERE.
Transparency Disclosure
All products are sent to me as samples from brands and agencies unless otherwise stated. Affiliate links may be used. Posts are not affiliate driven.