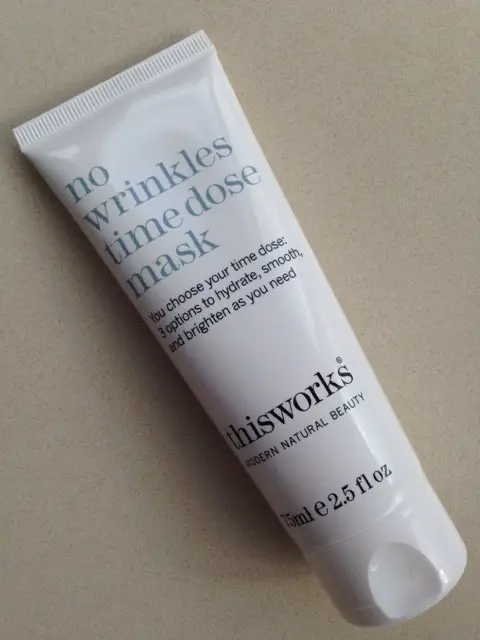 There's a massive trend for multi-functional products ahead so Thisworks Time Dose Mask ticks that box, but although I find Thisworks a hugely impressive brand, this one didn't really grab me. The claims on Thisworks Time Dose Mask is that you can choose three different ways to use it based on your time available. So, ten minutes for plumped, prepped skin, twenty minutes for smoother brighter skin or an overnight dose for even and refined skin-tone.
My query with this product is that surely you would want all three of the benefit categories all of the time, and I'm not sure what it's doing at the ten minute stage that a good hydrating primer wouldn't do. I think I get the twenty minute stage most of all – the overnighter is what any good, brightening moisturiser would do. It's got fruit acids in that activate at the twenty minutes stage, but then if you only use it for ten you're wasting that potential and ingredient, because, presumably they haven't kicked in by then. I don't know.. I'm just not sold on this one. When I trialled it, I went for the ten minute option and then left it on accidentally for a bit longer – I have no clue if I got some fruit acid action or not! That's not to say that my skin didn't love it – it did and it felt really soft and hydrated afterwards (although you need to rinse this really well otherwise it interacts with other product by forming little squirls) but it's all the extras I don't get. Brain is just not ready for this!
ThisWorks Time Dose Mask is £36 HERE.
Transparency Disclosure
All products are sent to me as samples from brands and agencies unless otherwise stated. Affiliate links may be used. Posts are not affiliate driven.