I've started a new site, to run as a sister site to BBB, called TheBeautyPlus.com. It's aimed at older women who don't necessarily feel that blogs talk directly to them about the specific issues that come with ageing or products that are relevant to the next phase of your beauty life. On BBB, it's anything and everything beauty, but at TheBeautyPlus, I'm trying to keep it more relevant to women who love their age, covering lifestyle, fashion and of course, beauty. I've had to think really hard about what I'm trying to say, and much in the same way as BBB has, TheBeautyPlus will evolve in time – I can't say now what it will be in a year's time, for example. Other than it's a place where we're not judging how anyone chooses to age, but are providing information on ways to look and feel fresh and happy – as well as a myriad of other things! There are no writers on the TheBeautyPlus under the age of 40 because I don't feel that you can truly understand ageing unless you have experience of it. Oh, and we are avoiding the words 'anti-ageing' like the plague because we are not anti ageing. The opposite, in fact.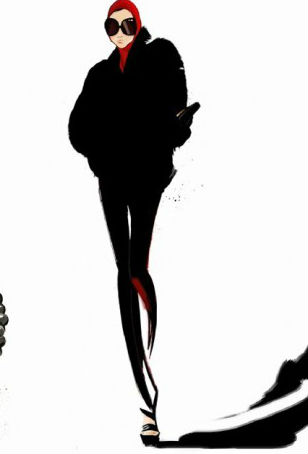 I've got another gorgeous Nuno illustration – chosen because she could be any age, any nationality (almost) and any income. I like to think that maybe we can ditch the whole 'anti-ageing' category in favour of being beauty+. It's better, I think. I know I'd far rather be looking at beauty+ products than the apologetic anti-ageing sections. I love being the age I am, so BeautyPlus is a celebration of this phase.
I'm describing the contents as 'canapes of news rather than the full sit-down' so it's all about relevant snippets that you can get into your inbox every day that take only a moment or two to read. So, if you feel like that's you, I'm at @usthebeautyplus on Twitter and TheBeautyPlus.com is HERE. It's important to remember that the beauty market for older women is about to explode – every single beauty brand is focussing on this category and looking at better ways to talk to this audience. It's going to be such a journey!
Transparency Disclosure
All products are sent to me as samples from brands and agencies unless otherwise stated. Affiliate links may be used. Posts are not affiliate driven.