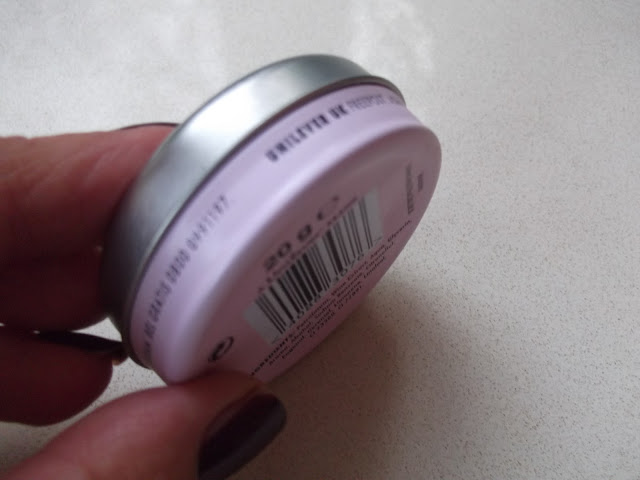 Take one tin of Vaseline Lip Therapy….
I know. BUT there's a weekend in Paris in it for one of my readers if Vaseline like my *cough* creativity. So, how could I not. 
The brief is to decorate the unlabelled tin of Vaseline Lip Therapy above to celebrate a new limited edition flavour launching into Selfridges on 5th September. Vaseline sent me some decorations to get the creative juices flowing.. but..
... they're a little bit Gypsy Wedding for my liking, so I rootled about in my store cupboard, because I am nothing if not ever ready to bake and fully ice a vanilla sponge cake *cough*. 

Part of the challenge is to guess the flavour – they sent some clues. Now, I'm no Sherlock Holmes, but I'm guessing it's cake flavoured. You might wonder how I drew that conclusion from *chocolate*, *birthday candle* and *wedding favour*..and connected the dots to make chocolate cake, birthday cake and wedding cake. I KNOW! Dr Watson, you have a rival.
So here's my kit above to pimp up the tin into something resembling the flavour. If it isn't cake, I'm going to look silly, right? In fact, several readers have suggested it might be champagne.. if it is, it smells nothing like any champagne I've ever come across. Unless it is champagne sorbet or something..
The more I think about it, the more I think it must be pink champagne. Which renders my lovely iced tin a bit pointless :-(. And worse, consigns any hopes of becoming a detective to the bin. 
My target, above. 



Stage One of Project Win Paris. Not bad and please note that it is pink and white. Oh, yes.



Stage Two of Project Win Paris. Hmm.. it needs more.


Stage Three of Project Win Paris… lowering that tin into the cake paper..not funny.
An overhead view…
Tadahhhh! 
Okay, the final things you need to know are the limited edition tins will be £3.49 each with 100 available on a flash sale on 23rd August at www.facebook.com/vaseline and lastly, let me know if there are any flavours you'd like to see Vaseline do. I'm thinking Vodka. 
Transparency Disclosure
All products are sent to me as samples from brands and agencies unless otherwise stated. Affiliate links may be used. Posts are not affiliate driven.