It's ages since I've tried some new foundations because I'm so addicted to my current Laura Mercier stuff, but two new arrivals caught my attention. Testing foundations in snowy weather is a whole other thing, by the way. Inside, in front of the mirror I think I've got the perfect shade, but once outside with the light bounce-back from the snow and I'm scarily bright – so wrong in fact, that I got odd looks. Oops.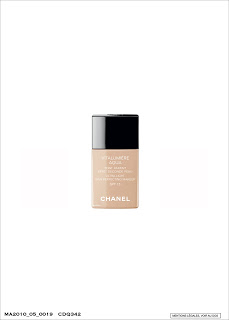 So, first up is Chanel Vitalumiere Aqua, a super-fine textured foundation that hasn't skimped on pigment. It is apparently inspired by RGB plasma screens that use red, green and blue light and is known to be the kindest ever effect for the skin, giving it a softness and radiance that actors and actresses adore. The texture of Vitalumiere Aqua is created by a silicone in water formula – the bottle needs shaking very well before application, and it has a matt-ish finish. I don't really like matt finishes because they tend to deaden the skin, but this foundation is impressive for the weightlessness and fineness of the formula that still gives a 'foundation' look. I also love that it contains hyaluronic acid for hydration. I think colour matching will be difficult: there are three 'harmonies' – Beige, Beige Rose and Beige Ambre, and within those umbrellas varying nuances – for example Beige Rose Pastel or Beige Pastel – and the variations are very subtle. Some shades are Asia only and others Europe only…so it's a little difficult to know what we will find here. Finding the perfect one I think will be exceptionally difficult. That said, if you love a luxury base, this ticks all the boxes and more. It's out on 14th January for £31.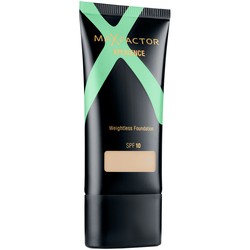 Back at Camp Affordable is Max Factor's Xperience, another weightless feel foundation. This one is based on yellow tones rather than pink to neutralise redness and it's flattering to most tones. It does feel lighter than most on the skin – again it gives a more matt finish – and there is plenty of pigment to give excellent coverage. I'm always a bit nonplussed when brands talk about foundations being weightless – I can't think of a time that I've spent the day thinking my foundation feels heavy – once it's on, that's it! I don't really think about it again. Xperience comes in six shades – not nearly enough in my view to satisfy the variance in tones that we have in the UK. It's a very good budget buy at £9.99, but if I put it up against Vitalumiere, I'd say you can definitely tell the luxury option.
Transparency Disclosure
All products are sent to me as samples from brands and agencies unless otherwise stated. Affiliate links may be used. Posts are not affiliate driven.