Dior Mitzah Palette: I've been back and forth so many times with this Mitzah palette unable to swatch it because I didn't want to spoil it! Silly, I know, but it is such a thing of beauty I couldn't bear to mess it up. Anyway, I bit the bullet this morning and used a super-fine brush to cause as little disruption as possible. I had initially thought that Mitzah was a bronzer, but in fact it is for eyes. The paler, background colour is really so pale that it barely shows, while the yellowish shade, I think, needs the correct skin tone right from the get-go. The darker brown, matte shade is a lovely, intense brown that is gorgeous for lining the eyes. Working with colours that are so close together means that in order not to pick up any other colours with your brush, you need to use a very, very fine brush, which then doesn't make for the easiest practical application. I still love this palette as a creative work of beauty art, but I'm not sure its practical purpose lives up to expectations.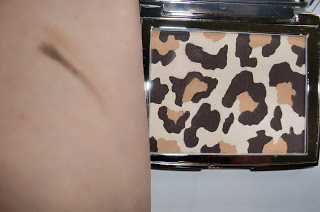 Elizabeth Arden Smoky Eyes Powder Pencil in Black Violet: I'm a real fan of black mix shades – the violet in this comes out beautifully with enough black to make it dark and sultry. It's a powder formula so isn't the easiest liner to get a seamless finish, but the idea is to smoke it up a bit with the smudge tip, so works really well for that.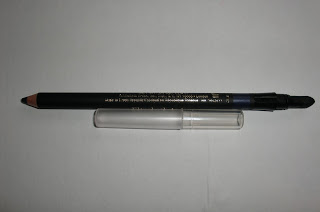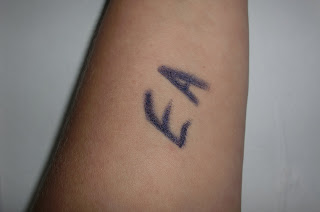 Daniel Sandler Creme Bronze in Riviera: I don't really have a bad word to say about this new bronzer from Daniel Sandler. It's a gorgeous, warm bronze that gives hints of sunshine – not a dab of orange anywhere. One of Daniel's top tips is to use a brush to apply creme formulas and this application method truly works for a seamless finish. Slightly steep at £17.50, it will see you through the summer. Find it at Escentual.com.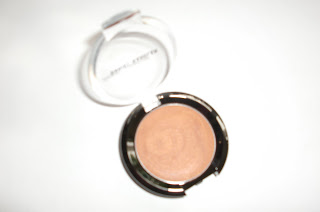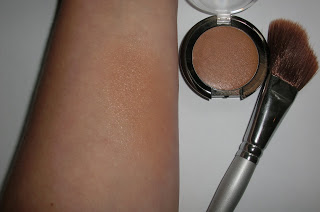 Chanel Quadra Eye Shadow in Lilum: As part of the summer line-up for Chanel, this palette is super-light. Unlike many of Chanel's shades, where the pigment can be exceptionally high, it's not the case for this one. As you'll see from the swatches, I struggled to make any impact at all with a regular eye brush, other than with the darkest shade. I'd say, pretty as it is, it's for those with very pale skin tones or those who like their eye-shadow barely there. I'm not sure quite when Chanel started including how-to leaflets inside the boxes, but they're really good to give you an idea of how to best apply.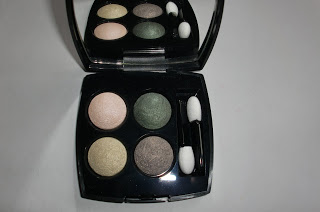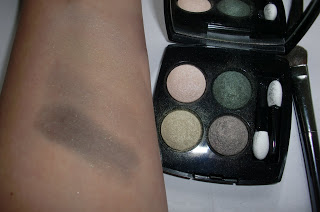 Givenchy Les Ombres de Lune Shadow & Light Eyes in Lune Mysterieus No2 (From A/W 2011 Collection): This is a stunning limited edition shadow for autumn/winter from Givenchy. The formula is very soft, easy to work with and in the case of the gold shade, deliciously luminous. I love the colour combination for ultra-glam eyes, and the little Givenchy logo in the corner? Exactly the kind of touch I love.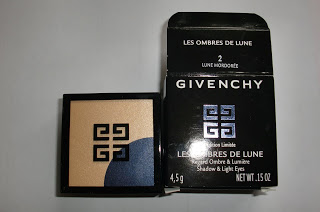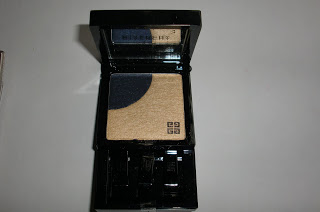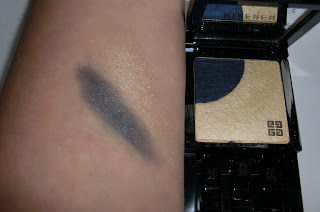 The second shade from this limited edition collection is a rose-toned white and black – equally dramatic but probably better for those with paler skins. 
Lierac Cleansing Water For The Face and Eyes, and Une Radiance Refresh Day and Night 3-in-1 Micellar Cleansing Water: Inbetween all this swatching, I used both these cleansing waters to take off the swatch shades. I'm a huge fan of cleansing waters, and have buckets of BioDerma Crealine H20 at home. I rarely use anything else. But both of these waters were impressive in their own way. Firstly, Lierac feels so softening on the skin and whisks away make up – even the Elizabeth Arden eye liner disappeared without trace after a couple of gentle swipes. It's got Lilium Candidium bulb extract and Chamomilla Recutita (excuse my while I consult my Little Book of Botanical Extracts) which in  layman's term is Madonna Lily and, er, Chamomile! It smells slightly sweet and floral – a clean scent that is product appropriate. Beautiful. I don't have the price or launch date for this.

Une Radiance Refresh Micellar Water: I'm sure this will be a much lower price point that Lierac coming from Une, and it launches 18th May. I didn't like the cap – not sure of the official term for it but it's an airless screw cap and a bit on the stiff side. But the product? Gorgeous. The smell reminded me of Johnsons Baby Oil: it's that kind of sweet-clean scent. It contains lemon extract and Moringa seed extract, and again, did a perfect job of cleansing. I'll be using both to the very end!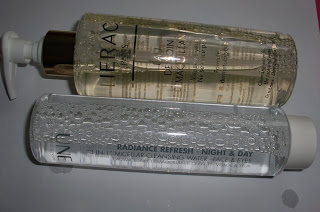 Transparency Disclosure
All products are sent to me as samples from brands and agencies unless otherwise stated. Affiliate links may be used. Posts are not affiliate driven.