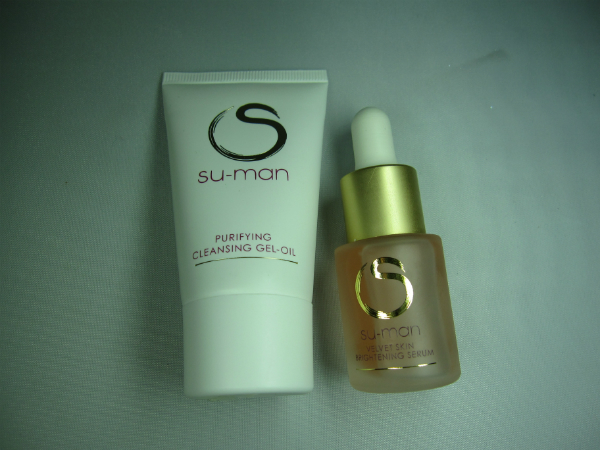 Because I so rarely go for facials because I don't like them, I can remember the ones that I've loved very well indeed, and can count them on one hand. Su-man is one that I'd rate as probably the best I've ever had.
So, it's great news that Su-man is bringing out her own line, launching in a couple of days time, and it's major. Like, made me grin from ear to ear when I felt it because it's *that* good. My heart always sinks a little bit when I have to go through the 'marketing' story – it always seems like such a waste of time when I'd much rather look at the products – I'm not actually that bothered whether unicorns whispered over the ingredients before they were picked (they didn't actually say that, by the way!) so I think the core of the Su-man story taking away the marketing is that she is a fantastically good facialist who knows skin inside and out. I think she understand skin in a way that is very special, and she understands it that way because her hands are on it, working with it, every single day – a far cry from the clinical labs doing patch tests. Su-man's range is tried and tested on her clients and tweaked over years to get it exactly right.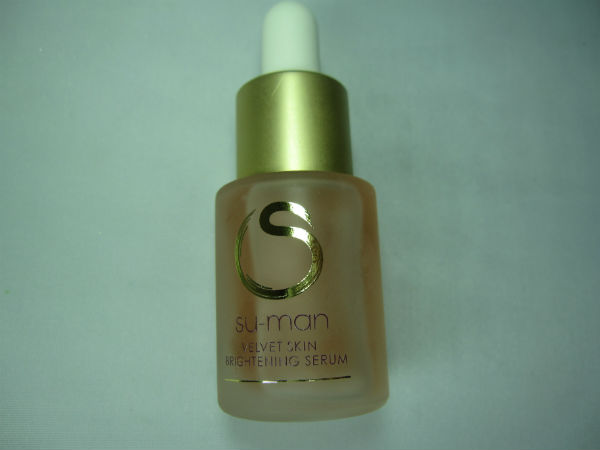 There are two absolute stand-outs from the six-strong range. Firstly, the Purifying Cleansing Gel Oil (about £40), and if you've ever felt a cleanser so soft and so touchable (you can't stop massaging it in) then I'd like to know! It's got wintergreen, rosehip oils and dragon's blood at quantities that work properly and leaves your skin softer and silkier than you can imagine. The second product that is of a quality I have rarely come across before is the Velvet Skin Brightening Serum. Oh. My. Goodness. Omega oils, hyaluronic, ceramides and dragon's blood in a blend that makes your skin want to sing! It's expensive (around the £100 mark) but you literally only need one drop per application. If you try nothing else, opt for the two product above.
There is also Velvet Skin Moisturising Cream, Awakening Eye Uplift, Rehydrating Toning Essence, and an Exfoliating Facial Polish (made with coffee grounds – a little bit messy but blissfully efficient).
I've been waiting to see this range for a long time – and it's one of the most impressive new launches I can remember in terms of quality. I rarely get excited about skin care but I wanted to rush home and get the lot on my face! They'll be launching onto QVC and into several retail stores, both on-line and department, so do look out for it. I'll post the link when it launches – I have an introductory kit for around £40 which I hope they'll be selling and would recommend that you opt for that first to get a feel for the range, but I'd be amazed if you weren't back for more!
Transparency Disclosure
All products are sent to me as samples from brands and agencies unless otherwise stated. Affiliate links may be used. Posts are not affiliate driven.