You've probably heard that Stila is back in the UK launching late this month/early next into Boots and department stores. To be honest, I really wondered if there is any room for it any more – I mean, there are simply so many ranges that I just wasn't sure how it would fit back in. But, it's got to be said that it's back with a bang and I genuinely think it will be as popular as ever. I'll be covering individual items at a later date so this is just an overview of the launch. 
The first thing I noticed – something I'd never noticed before although today it was so glaringly obvious – the Stila girl has no nose. Now, they say this is because they don't want her to look like anyone in particular. The Stila philosophy is that you aspire to look like you and not a poster girl. Great..can't argue with that. But I ended up feeling a little bit sorry for the no-nose gals. I'm sure some nostrils at least couldn't hurt.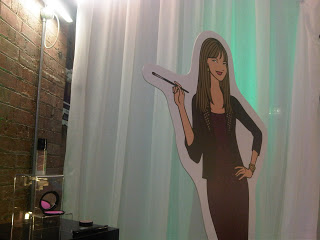 See, no nose.
There are some brand new products; notably the divinely swirly One Step Bronzer, One Step Correct impressive primer, colour corrector, brightener and anti-ageing cream and Perfect & Correct Foundation. They're fabulous formulas that glide over the skin.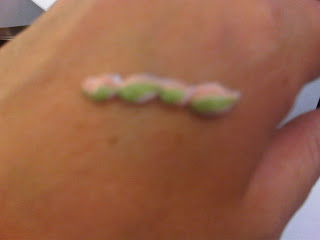 Whoops.. a little bit blurry, but you get the idea.. One Step Correct
 Also at the Stila party, Sparkle Waterproof Liquid Eyeliners and Custom Colour Blush. The blush is one of those colour change blushers that adapt to your skin tone.. I'm sceptical about this to be honest.. I always thought that they adapted to heat and not tone. That said, when the make up artist put it on the model it was lush. A beautiful peachy pink that looked radiant.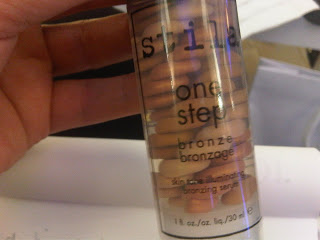 One Step Bronze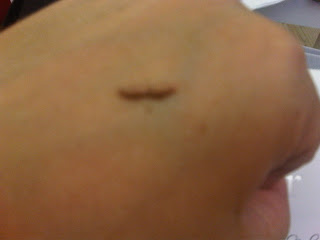 A blurry swatch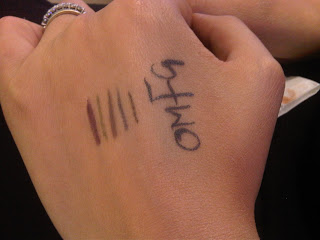 Someone got distracted.. was it @modelrecommends?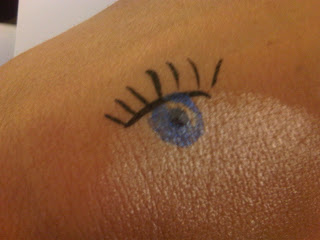 And that's all my own work with the famously good Stila Liquid Eyeliner Pen in Black and Indigo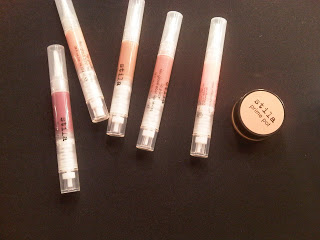 So happy to see these!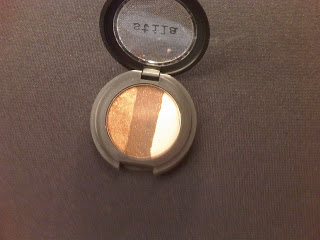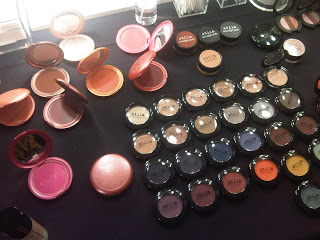 Seriously, could you want more Stila! (That's the colour change blush..the bright pink one)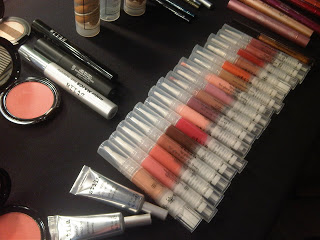 And, more of the famous Stila Gloss. Hello you. I'm glad you're back.
I'm so glad to see this brand back in the UK. Mostly, I can't wait to start wearing the glosses.. always my favourite products from the brand. Expect to see it from July.
Oh, I nearly forgot to mention Kitten. If you didn't get it the first time round, it is the most beautiful, finely milled, lumious eye shadow ever in a suit-all shade that acts as a highlighter or all over the eye as a shadow to wake up your whole face. Bliss, and a must-have.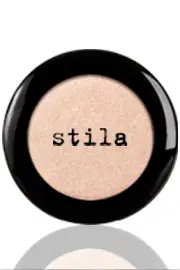 Transparency Disclosure
All products are sent to me as samples from brands and agencies unless otherwise stated. Affiliate links may be used. Posts are not affiliate driven.