Girls With Attitude Glamour On The Go Nail Wraps: There's a way difference between the quality of nail wraps – some are literally just stickers for your nails, whereas others have stretchability and flexibility and overall just look more 'quality'. These wraps fall into the cheap and cheerful 'sticker' category and there's nothing wrong with that. It's an instant look that cheers up your nails, and most of all, they are affordable at £3.50 a set. The best thing about these is that they are not sized for elephant's nails, unlike some sets that need an awful lot of fiddling and cutting down for us slender nail types! 
Elemental Herbology Facial Glow Radiance Peel Mask: Another lovely mask to join my collection. This one has a strange, soft-gritty texture thanks to Jojoba beads that isn't uncomfortable at all, but just feels different to the normally smooth formula of masks. It contains a crazy amount of actives including apple serum, encapsulated vitamin C, Kombucha, argan and honey to name but a few. It's also active on the AHA front, so you need to be careful if going out in the sun after using. One of the things I really like about this mask is that it only takes 4 minutes! None of that steeping in the bath for 15 – 20 minutes, which kinda gets boring, let's face it. After use, my skin felt silky soft and looked distinctly freshened. £39.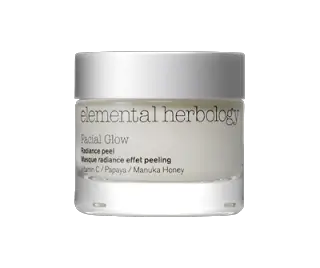 Sachajuan Hair Care: This Swedish brand has recently launched at Liberty. I'm a little bit over pricey hair products to be honest, but when I was sent a couple of products to try, I was impressed. I tried the Volumising Shampoo and Conditioner… normally I run a mile from anything volumising.. I just don't want bouffy hair. When I first used the products, they worked fine, didn't seem anything special really, but it was only on day two when I noticed my hair had definite bounce the morning after the night before's blow dry that I realised it really does tick the volumising box. Weirdly, a couple of people commented that my hair looked nice and 'full'. It's my first experience of a volumising product and if you're after one that actually does give fullness and volume, you won't go wrong here. I did feel, however, that I didn't get my usual shine with it..so it seems like there is a bit of a trade-off in this instance. Their USP is a potent mix of algaes to enrich the hair. Actually, now I think about it, I have no idea what goes into a shampoo and conditioner to make them 'volumising'. Thankfully, this is a speed review so I'm not even going to go there!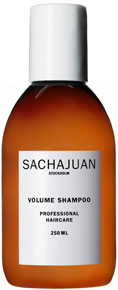 Transparency Disclosure
All products are sent to me as samples from brands and agencies unless otherwise stated. Affiliate links may be used. Posts are not affiliate driven.