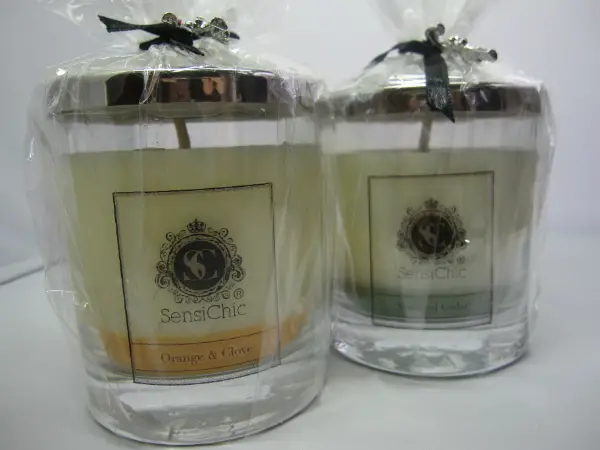 New brand, Sensi Chic, has certainly come in with a splash! These candles are absolutely delicious; not one that I don't like and wouldn't want the fragrance in my home. I have Orange & Clove on the burn right now as I'm writing this and it's everything right for a cosy afternoon in front of the fire. There's enough orange with faint down-notes of clove so it's happy and festive at the same time.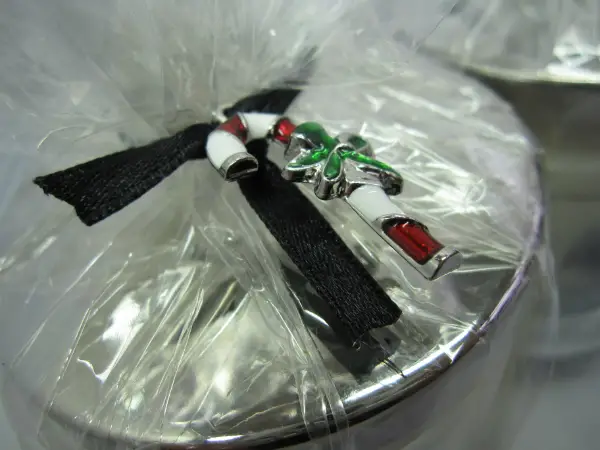 In the run up to Christmas, each hand wrapped candle has a little charm threaded through the ribbon putting them very nicely into the gifting category as well. I have to admit to being selfish and say I am keeping all three that I have. Nobody else is getting them!
Sensi Chic Candles
However, I think the one for Christmas Day is Winter Punch – it smells like the best mulled wine you ever tasted – a little bit sweet and a lot spicy it's perfect for creating the right atmosphere. If you notice at the bottom of the rounded candles, they each have a coloured layer of wax that indicates the core of the fragrance – I haven't seen this done before so it's a lovely touch. Other fragrances include Spiced Apple & Vanilla, Vanilla Chai and Seasonal Cedar.
So, to the pricing. For such premium candles, I think they're very reasonable.. the rounded ones are £18.95 each and the square candles are £13.95. To be honest, I have been dying to post about these for a while now but the site wasn't ready to go live. I'm going to put my hands up and say that I know the woman behind this range; she's extraordinary in many ways (good ways!) but she's taking on the candle market good and proper with candles that look premium without the premium price tag. She creates and pours each candle in her own kitchen using 100% natural, biodegradable, free from pesticides and herbicides soy wax and lead free cotton wicks. So there's no production line, so each charm is threaded by one person, one at a time. They're as elegant and fragrance laden as any £50 candle – and I genuinely don't say that because I know her. Find the Sensi Chic HERE.
It's also worth noting that because it's such a small company, you can have your own, personal candles made up for weddings or occasions.
Transparency Disclosure
All products are sent to me as samples from brands and agencies unless otherwise stated. Affiliate links may be used. Posts are not affiliate driven.