When you have a personal connection with a brand, it makes what they do a little bit more special. Roger & Gallet is one of those brands – Mr BBB has used Roger & Gallet Jean Marie Farina for as long as I have known him and my dad never travelled without a Roger & Gallet soap (he liked that they come in their own portable soap dish). So, I'm always interested in whatever the brand is doing.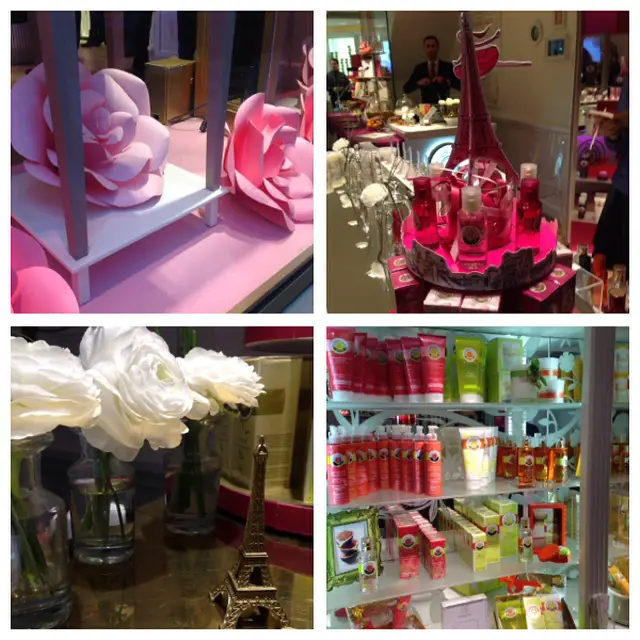 I've just returned from Paris to see their flagship store in Rue St Honore and the reveal of their new fragrance, Gingembre Rouge. When brand flagships feel like a must-see destination (much like the new Chanel store in Bond Street) they've really achieved something. But, from the moment you walk in, although the store is small, the attention to detail is there. From the reels of ribbon where you can have your purchases gift wrapped and the fragrance testing papers imprinted with a Roger & Gallet signature design to the incredible paper-cut artwork on the 'sky of flowers' central light, it does feel like you've stepped off the street into another world. Actually, the Roger & Gallet store pumps gentle fragrance into the air outside on the street, so just passing by is an experience (and nothing like Abercrombie in Burlington Gardens where you start choking in Regent Street, the smell is so strong).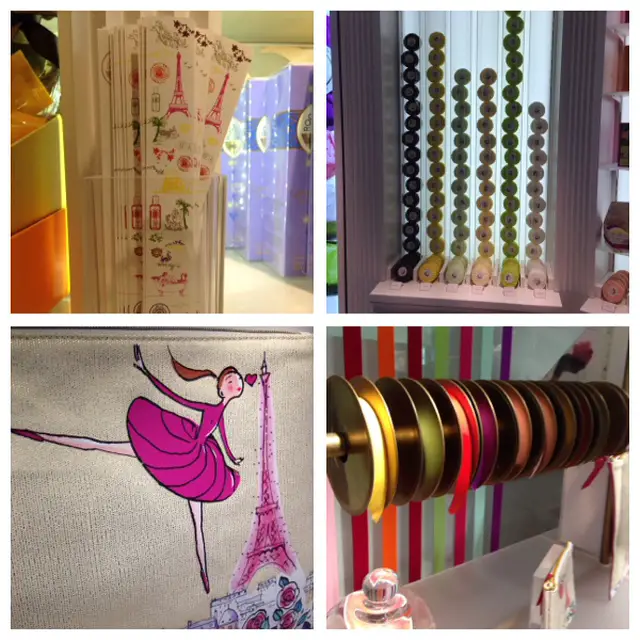 So, to the fragrance. Gingembre Rouge is a beautiful blend. Remember that Roger & Gallet fragrances are designed to be liberally spritzed rather than as highly concentrated perfumes, so if you enjoy the sensory pleasure of topping up during the day then you can do so without overwhelming those around you. The most noticeable thing about Gingembre Rouge is that it is fruity. Lychee is one of my most favourite fruit notes and you get plenty of that; fruit over spice is something I'm not used to so when the ginger flower notes come through, it's interesting especially as it has musky, skin notes too. It feels like a very natural fragrance to wear – although more of a fresh, summer scent than a warm, winter one. It was described to me as 'a very generous fragrance' and I agree.. it's changeable with many facets. Other notes include orange blossom, white musk and candied ginger.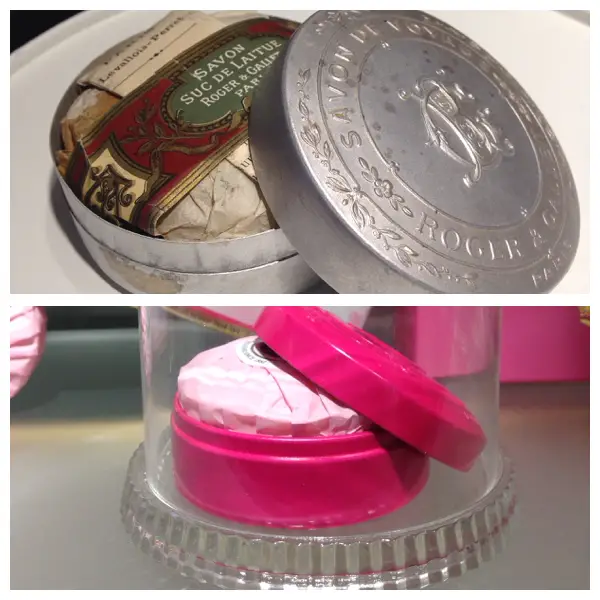 The brand, Roger & Gallet is 152 years old, so steeped in fragrance heritage which is not always easy to step out of into something more modern. The picture above shows an original Roger & Gallet soap and tin, and then a re-worked modern interpretation that shows how heritage and modernity can blend beautifully.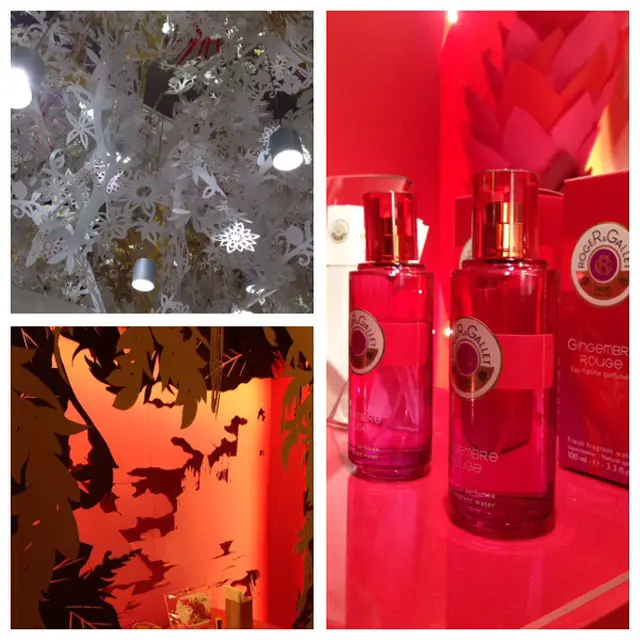 I also learned that the ginger flower is red – I had no clue, and that, along with the inspiration of Zanzibar, accounts for the inspiration for the bottle. In as far as a colour can have a smell, the graduated red bottle is the perfect wrapping for what's inside.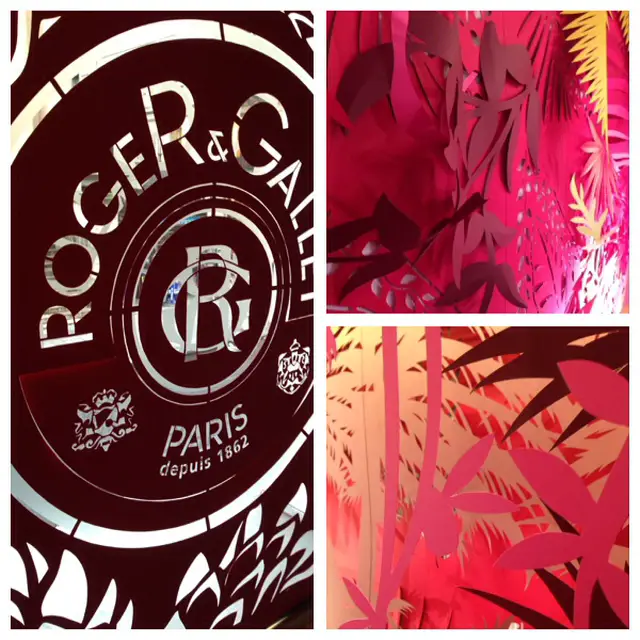 The beautiful paper cutting artworks you see here are by Marianne Guely who is very famous in France for her expressions with paper. She's created works for Chanel, Baccarat and Cartier to name but a few.
One of the most interesting things for me to learn is that 40% of Roger & Gallet consumers are under 35 – I have always thought that where the brand struggles is with the common impression that a heritage brand means old-fashioned. It couldn't be further from that and that is now being reflected with a younger consumer. My one niggle (and it's just a little one) is that what you can buy from the brand in France is not the same as what you can currently buy in the UK. We don't have the candles for example, which seems so odd as the UK embraces candles, especially when they don't come in with a £30+ price tag. Limited editions (such as leather wrappers for bottles – not sure why you'd want one, but still, and wash bags) tend to say on the other side of the channel.
It's a relatively affordable brand that looks like a very expensive brand – those soaps my dad loves are £6. Mr BBB's favourite Jean Marie Farina Shower Gel is £9.50. Jean Marie Farina, by the way, is a traditional, super-clean eau de cologne fragrance; very fresh, quite sporty and rather gentlemanly – it's HERE if you feel inspired to man-wash. Gingembre Rouge launches in March at independent chemists and into M&S in May.
Transparency Disclosure
All products are sent to me as samples from brands and agencies unless otherwise stated. Affiliate links may be used. Posts are not affiliate driven.