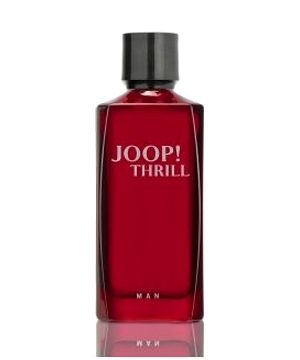 It's absolutely about time I had some reviews from boys, so I've roped in Chris who is my computer doctor; he's the rapid response team to my laptop melt-downs and should get a medal for stopping me actually throwing it from a top floor window in temper. He's about as blokey as blokes get, so if he loves a product, then that's enough to convince me that other men will, too.
"Being a skydiver, biker and all round thrill seeker it's important that the products I use are in a similar extreme…….. 
So i`ll begin with the…………
All in One heaven Shave , Shower and Shampoo by Deborah Mitchell……… Yeah I loved this, it's great for a guy like me to have all in one stuff, with this I could pretty much do everything including using it as a shaving crème, which gave very smooth results, also as a shampoo its very Good. I also loved the combination of scents ,just what you need to wake up to in the morning, a blast of Sandalwood, Orange and Rosemary.
Rehab Mens Face Scrub UP Detox…………. I took this with me to Budapest where I visited some thermal spas ! Yeah I liked this too as a face scrub
The grains in the scrub are not too course and its nice to know as they state "It's a combination of volcanic sands from Tahiti and Bamboo" WOW. I thought it whiffed quite good albeit not that refreshing, It had an old school air about it.
Avene Eau Thermale Skin Recovery Cream……… yeah i`m a rough and ready bloke but c`mon with all the extreme sports I do, my skin takes a beating, it can be very dry and flakey so i`ve used a lot of moisturizers but I particularly liked this Avene stuff, you only need a tiny amount, but it feels amazing on the skin and keeps it hydrated, it seems to have something init that i`m not sure what it is but it really works without feeling to greasy, this stuff actually feels like it is soothing the skin….Excellent.
Yes to Carrots Face Cream……..Well I loved the idea but am sad to say I did not get on the best with this cream, made my skin flare up , feel irritated and a bit greasy to say the least.
Naturaeve Rejuvenating Balm with rose geranium &pomegranate……….mmm I like a bit of pomegranate, but this product was not for me really….. I gave it to my girlfriend and she loves it..
Joop Thrill Man………….To start with I didn`t really like this scent too much, but I know that when its been on the skin a while it can start to smell differently. Lets say that its grown on me
And now I love it, it's very unusual actually and smells a bit more like how you would expect your chick to smell. But after about 20 minutes on the skin it takes on a deep sensuous kind of smell
I`ve never smelt something so deep, it delves into all kinds of sweet smokiness, bergamots and woody hints. Your girlfriend/boyfriend will Love it:)"
Transparency Disclosure
All products are sent to me as samples from brands and agencies unless otherwise stated. Affiliate links may be used. Posts are not affiliate driven.