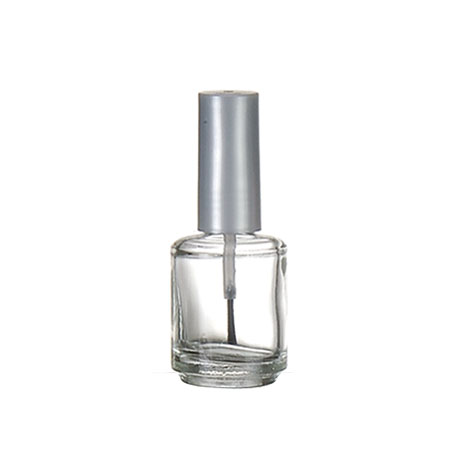 When I did my post on the Nails Inc cracking top coat, I mentioned private labelling and a couple of people asked me to explain further on the subject.
So, basically private labelling or relabelling simply means that brands buy a product in bulk and repackage it in their own bottles or pots. Generally – let's use nail polish as an example – brands will buy a quantity of basic formula from a manufacturer (there are two main suppliers of cosmetics that pretty much service the world) by the litre; have it shipped to their own bottling centre and package it up. What this means is that often, it is the same formula in different packaging, and often sold at different prices.
You can pretty much guarantee that with big brands, what goes into their premium products with fancy packaging and a high price point will also end up in their cheaper, less high end products, too. The premium brand will do the big reveal with a new formula and over a period of time this same formula will be filtered down into less premium ranges and this is known as a cascade formula.
On the one hand, you might throw your hands up in despair at paying such a premium for the same cost-price ingredients, but on the other, this is where the art of luxury comes in. If you paid £4.99 for let's say, YSL Lipstick, then it would not be the covetable thing that gives you that satisfaction smack on buying. You wouldn't necessarily feel, if you love luxury goods, that by paying under a fiver, you have had a luxury experience. And certainly the packaging wouldn't be anywhere like luxury. That 'treat' would not feel like a treat at all. There is masses of psychology around luxury goods – if luxury brands get it right, then it's all good. If they get it wrong – as happened last year with magnetic polish – then quite rightly, we feel cheated.
Last year, at the peak of magnetic polish, several brands bought exactly the same raw material and relabelled it. While the cost price was exactly the same (in fact, the issue with magnetics was that the magnets cost more than the product); the actual price to consumers across the brands differed wildly and with most, they hadn't even bothered to change the bottles, only the labels, making it incredibly obvious that it was the same thing.
Ultimately, if you want to watch your budget, you can make some savvy guess-work when it comes to buying make-up. If you know that a luxury brand has less luxury sister brands, then it would make sense to wait a while until the cascade takes place and buy the same formula for less money in different packaging. If (like me), you love the idea of having it now, and you like to keep a luxury make-up bag, then it's your call whether you decide to pay for the now and the glamour.
Relabelling isn't a beauty thing – it's a commerce thing – and it happens in fashion, food, drink and every other area you can think of. It's worth noting that the brands that actually manufacture and patent their own formula don't do the rebottling/same formula thing and keep a very tight control on their supply chain. While consumer brands (especially nail polish) use relabelling a lot, it's less prevalent in professional products.
Transparency Disclosure
All products are sent to me as samples from brands and agencies unless otherwise stated. Affiliate links may be used. Posts are not affiliate driven.