You get to a certain time in life where support pants actually start to look like a sensible option. I've had an on-off relationship with them for a few years now, anxious to ensure that when I move there isn't a ripple effect with every step. On the one hand, I cannot deny that the right ones give you delicious curves, eliminate butt wobble (especially useful for a straight t-shirt style maxi dress) and nip your waist into an enviable hourglass. On the other, I loathe the intense heat they generate, I despise how they look in my underwear drawer – sad, deflated and distinctly middle-aged – and for such a sturdy article it seems wrong that they can only have one wear at a time before needing washing. 
But, my biggest bug-bear about support pants is Phat-Phan. While they hold and hug every single potential wobble by bulking all your fat into one solid, immovable lump, the squashing inevitability of the material means that you become oddly densified in the Phan area. So, wearing a smooth and tightly fitting dress gives you an unseemly lump where there, er, just shouldn't be one. The worst lingerie criminals for Phat-Phan are boy short style supports. It's the closest I've ever come to gender reassignment. So, eliminating Phat-Phan is a fashion mission that I've put hours (and £££s) of research into and here are the results.
Marks & Spencers High Rise Lace Shorts Light Control, £12.
The worst, worst Phat-Phan I've ever had in my life; pants with the exceptional ability to turn a triangle into a square. Plus, unless you are exceptionally well groomed, lace and hair aren't a good mix. On the plus, they don't make you so hot you want to run outside and pull your knickers down to stop you fainting.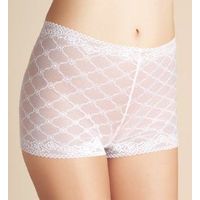 Spanx Slimcognito Seamless Mid-Thigh Shaper, £63.
These are the actual pants that did make me have to leave an event to pull them down before passing out from over-heating. Fact. Your lady-bits will quite literally boil and there is a high risk of Phat-Phan. And despite the fact that they only go up to waist height, this is where all your food will stop. Don't even think that a sliver of canape will get past these industrial shapers; you'll be lucky to get a sip of wine past your navel. That said, you will be 'shaped' within an inch of your life; your waist whittled and thighs slenderized to make otherwise impossibly tight dresses look nothing short of wonderful. Perfect for a slinky look in Alaska.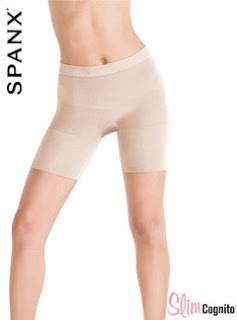 Uniqlo Body Shaper Half Shorts, £8.90.
A million times the out-right Phat-Phan busters. There is no Phat-Phan at all. And, remarkably, you won't cook your ovaries in these mid to light controllers as despite their heft, the fabric allows you to breath. The gusset is made of slightly different material to the rest of the pant and your Phan is allowed to sit quietly instead of being bundled up with the rest of you. The price is amazing, too.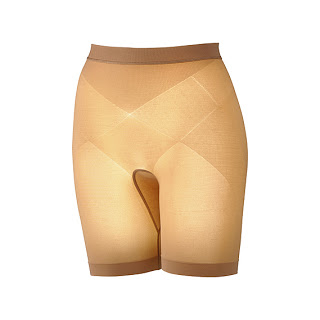 Instant Slimmer Hi-Waist Half Slip by Flexees, £27.
There are so many wrongs to this contraption that I just can't imagine ever pulling them out of my underwear drawer again. A high-waist slip with integral 'panties' (and optional straps) they give you immediate Phat-Phan. Worse still, the integral panties have a hook and eye device to allow you to pee that is a battle to get to given that your lower half is swathed in bondage. The plus is that this garment isn't the only one in the range, and the lightweight fabric is absolutely superior so you'll stay cool. Just don't drink anything diuretic such as tea or coffee while wearing them otherwise you'll spend a criminal amount of time faffing with your Phan, hooks and eyes and a skirt that doesn't want you to get there.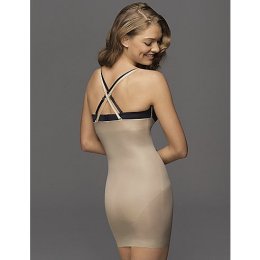 Transparency Disclosure
All products are sent to me as samples from brands and agencies unless otherwise stated. Affiliate links may be used. Posts are not affiliate driven.