I'm finally getting round to trying some of the Japanese and Korean products that I sent off for in the summer – I can't believe it has taken me so long. The Baby Hand Mask is really quite remarkable; it's a little bit of a tale of mixed fortunes because I didn't read the instructions properly – or rather, I didn't understand the instructions. Yes, they're pictures, but I can't put together an Ikea cabinet either so it was always going to be a shot in the dark. 
Baby Hand contains collagen, hyaluronic acid, Shea butter and Acerola extract, all pretty marvellous anti-aging, hydrating and plumping ingredients. The Mask comes as two sachets – Step 1 and, er, Step 2 (I am ignoring Step 3 which appears to indicate you should now paint your nails). In sachet 1 are wet gloves infused with all the above ingredients in a kind of milky fluid. I might say you could fit a bear's paw in them, they are so big. I popped them on – and then discovered that you can do absolutely nothing wearing wet gloves. Because the instructions are in Japanese (or Korean), I didn't know how long to leave them on for, so gave them a good ten minutes in which I didn't really know what to do with myself. The fluid that the gloves are soaked in is a neroli scented and really beautiful – my hands still smell of neroli now. On the back of the packaging is The Story Of Princess Neroli, but it's in Japanese so I'll never know how that one turned out. As well as feeling cold, the fluid made my hands very slightly sting – I'm guessing there was some peeling action going on.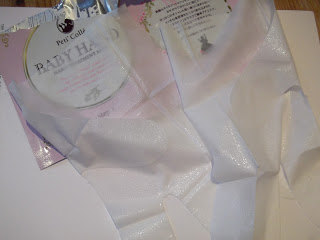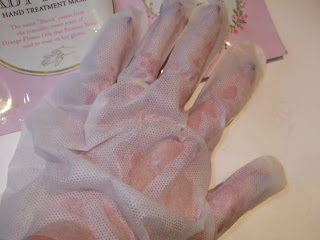 Anxious to be rid of the wet hands and move on to Step 2, I took off the gloves, dried my hands and ripped open the second sachet. Inside, a pair of gloves that you are supposed to wear OVER the wet gloves so you can actually do things as your hands soak in the fluid. Ho hum.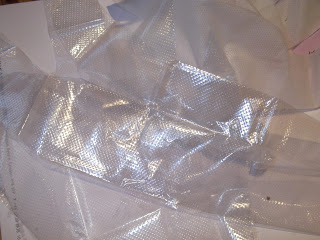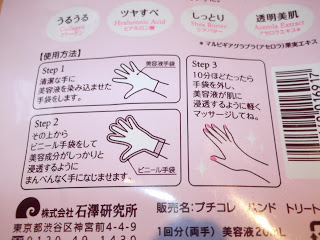 Even with the short time I gave the gloves to work, they absolutely did give my hands a little boost – the skin looks smooth – if a little bit red – and I'd definitely use this again pre manicure, following the correct instructions.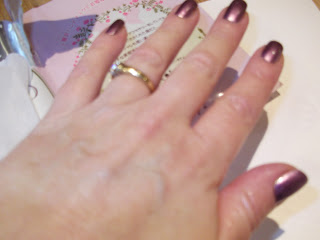 Transparency Disclosure
All products are sent to me as samples from brands and agencies unless otherwise stated. Affiliate links may be used. Posts are not affiliate driven.