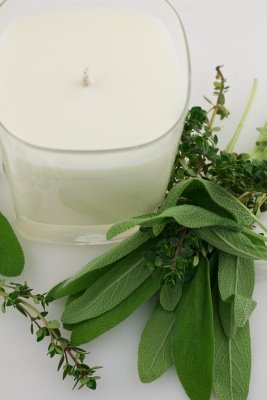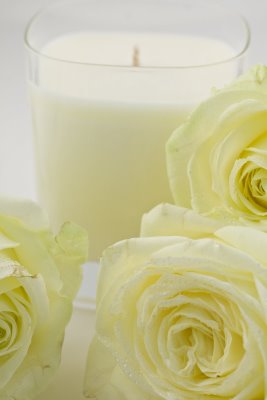 It's no secret that I'm a total prima donna when it comes to fragranced candles. While I rail against perfume snobbery normally, I can't help having a penchant for decadent candles. (Although, when times are hard I've got no qualms about stocking up in M&S.) Cheaper candles, on the whole, tend to have less in the way of scent, and much of it is artificial; often ending up a blur of fragrance rather than any discernable notes. An artisan candle however, has more in the way of love and personality and every sense tells you they've been made by someone who understands how scents work and have used their skill to emote moods, evoke emotion and fill your house with such sumptuous notes that the joy of lighting them is built on anticipation. So, all this is a long-winded way to say that Jonathan Ward's latest organic candle collection (not yet released, but apparantly already commanding a wait-list) – The White Collection – is exactly how I'd like my home to smell…when I win the lottery, it will! Nightingale's Jasmine is luxurious jasmine with a kick of Persian spice; Josephine's Rose is inspired by THE Josephine (as in, 'Not tonight…!') and blends four rose oils, Pieta's Lavender is a milky lavender aroma to smooth out any overt headiness. The final candle in the collection is St Germain's Garden, and is a medley of sage, basil and thyme cut with frankinsense. Jonathan Ward is a rare find; someone who does what he does both beautifully and differently. I'm hopelessly hooked. Find them from June 1st at www.jonathanwardlondon.com.
PS: The Black Collection, out in September, features tempting exotics such as Sunset in Machu Picchu, Dusk in El Salvador and Midnight in Rio….am already impatient!
Transparency Disclosure
All products are sent to me as samples from brands and agencies unless otherwise stated. Affiliate links may be used. Posts are not affiliate driven.