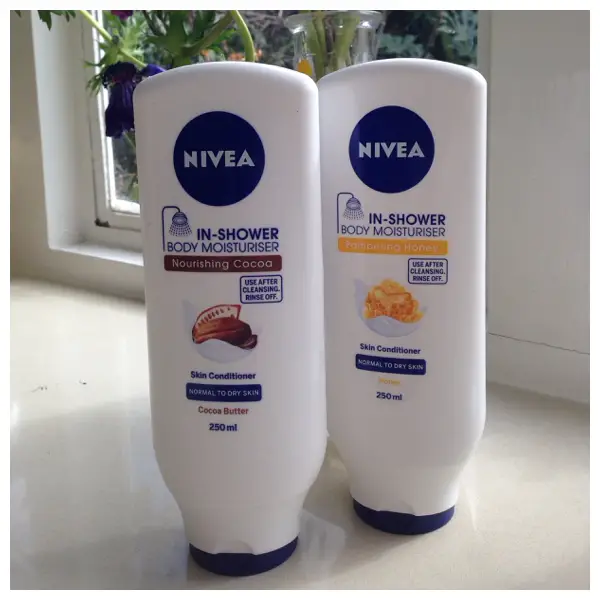 I'm a big fan of the Nivea In-Shower Body Moisturisers. No, you aren't going to get the same kind of hydration as if you used a full-on body balm or body cream, but you will certainly notice the hydrating effect post-shower. It doesn't disappear straight away either, but it isn't exactly a substitute for a traditional deep moisturiser.
Nonetheless, it does a great job – I remember being really excited at the initial launch because it was something so different. I guess it is inevitable that more fragrances would follow (while I wasn't looking, Nivea has ramped up the fragrance offerings with their shower and bath products with things like Sunny Melon – yes, please!). I've just received both Cocoa Butter which is deliciously coconutty, and Honey (which doesn't smell all that honey-ish to me – more kind of sweet and flowery). But, better yet is the In-Shower Aftersun.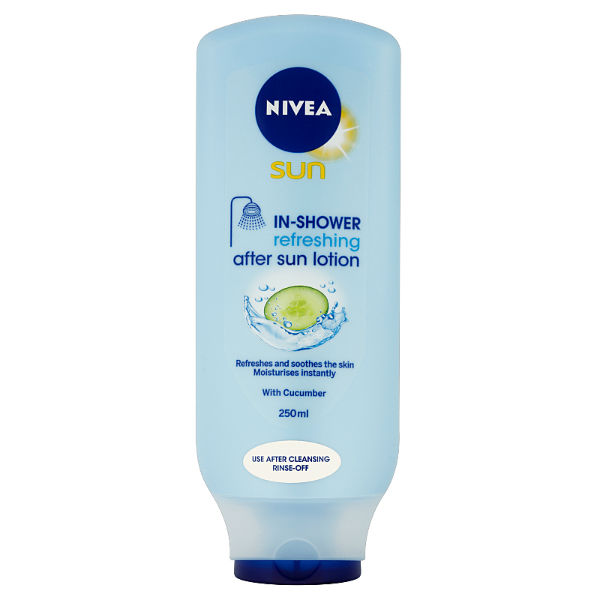 What a great idea – aftersun is always a pain the butt, so being able to get cooling, soothing and moisturising in the shower is a big winner for me. It just cuts out one more job before you can get to cocktail hour on holiday, though I would recommend that you use it after light sun – heavy sunbathing will probably need something a little more intensive.
As a budget range, Nivea has really hit the spot with these clever products. I'd definitely buy them – my bottle of the original Nivea In-Shower Body Moisturiser got used up to the last drop and the new scents won't be any different. Although I see a lot of premium shower products, I can't help feeling that sometimes they're money down the drain – literally – so these are a more painless experience in that respect at £3.56 each AND on a Boots offer HERE. The In-Shower After Sun is £6 (also on a Boots offer) HERE.
Transparency Disclosure
All products are sent to me as samples from brands and agencies unless otherwise stated. Affiliate links may be used. Posts are not affiliate driven.