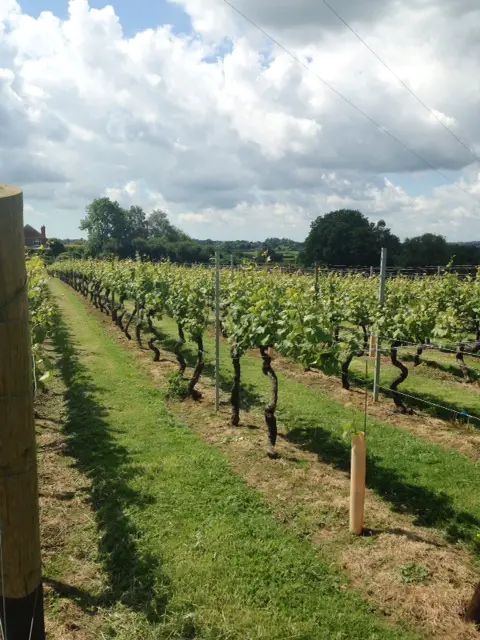 At the beginning of the month, I went on a little trip out of town to the Chapel Down Winery in Tenterden, Kent. It was the day before I went on holiday and such a lovely way to unwind pre-trip. I was there to see the source of the resveratrol used in the M&S Pure Range of skincare – the vineyards! Not only is M&S using crushed pulp from English wine, but Chapel Down also makes wine for M&S so the byproduct of their own wine goes straight into their skin care. That's the kind of recycling I can get excited about!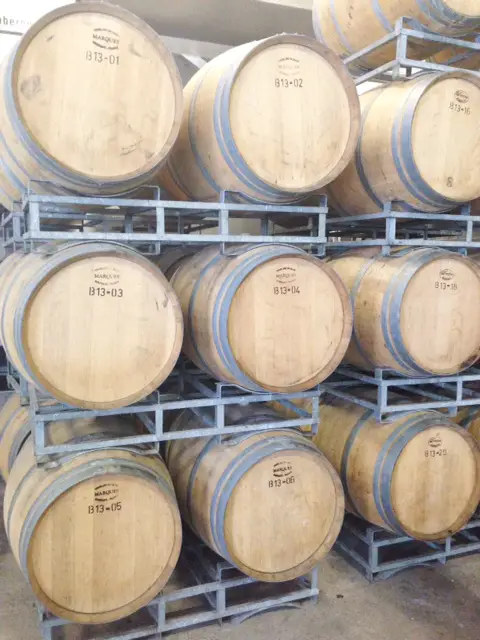 Pure Super Grape is the skin care line – with a Day Cream, Night Cream, Eye Cream, Face Serum (lovely btw) and an Overnight Treatment Oil. If you aren't clear on Resveratrol, it's a natural molecule found in the outer skins of red grapes, found to have protective properties against skin ageing and is also a potent anti-oxidant. And, in case you're a wine buff, the M&S Pure Super Grape collection uses resveratrol from the English Pinot Noir grape, grown at Chapel Down. Along with Echinacea and peptides, M&S Pure Super Grape can give up to 90% protection against free radicals.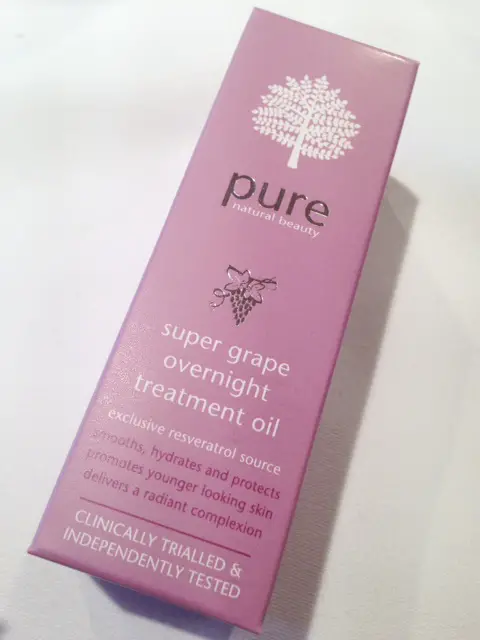 I've tried the Overnight Treatment Oil – it's a gorgeously light oil that delivers on skin nourishing; the next morning, my skin was peachy soft, but I haven't tested it long-term. In the spirit of eco-consciousness, Pure Super Grape uses 95% naturally derived ingredients, all sustainable and responsibly sourced and manufactured in a British eco factory. Packaging is also eco-friendly.
It would clearly have been very rude not to sample where the resveratrol came from, obviously, so I might have had a wine or three (actually if you like blush or rose wine, I found one of the best I've ever tried – Chapel Down English Rose 2013) and walking too slowly at the station meant I missed the huge moving cloud of bees that engulfed my companions on the railway bridge – thank GOD! Actually, they must have been on a mission because they didn't hang around – they were clearly in a hurry. But still, glad that the tortoise won that race!
M&S Pure Super Grape launches in July – I know the formulator on this one and always rate his formulations – it's not a pricy range either with prices around £14-£16 and definitely worth checking out for a budget friendly, high performer.
Transparency Disclosure
All products are sent to me as samples from brands and agencies unless otherwise stated. Affiliate links may be used. Posts are not affiliate driven.